Welcome to the TOCR Intranet Homepage!
OCTOBER BIRTHDAYS
HAPPY BIRTHDAY TO ... DENISE BIZET, Oct. 1; LINDA TAKACH and KEITH SPOELSTRA, Oct. 2; JOHN WESTRICH and CRAIG SIMKO, Oct. 5; LISA BURKE and MEG MULDOWNEY, Oct. 6; DEE DEE BUTWIN, SCOTT MILLER, and MARIANNE STRASSER, Oct. 8; KIMBERLY FREDERICKS, Oct. 10; MATTHEW SCOZZARI, Oct. 13; NIVA DONOHUE, Oct. 15; JENNIFER SHENG, Oct. 15; JUDI CHEETHAM and SAMANTHA PALAZZOLO, Oct. 18; BARBARA BOE and KATHLEEN McHUGH, Oct. 19; JANE DeVINCENTIS and ARLENE WEIL, Oct. 20; MARY LAURENT and FRAN ELIA, Oct. 21; JOSEPH WADE and ANNE MARANGI, Oct. 24; BEVERLY AMADEI, Oct. 25; ROBERT DONNELLY, Oct. 26; DARLENE FREIDMAN and NANCY SARFITY, Oct. 27; TERRI SHEDLER, MONICA MAY and JOSEPH O'CONNOR, Oct. 28; PAT McKENNA and TRACI MATTHEWS, Oct. 29; EILEEN GUFFIN, Oct. 30; and WENDY GUNN, Oct. 31. Remember to give each a big shout out ... HAPPY BIRTHDAY TO YOU!!
WELCOME JUDY KONTRIMAITE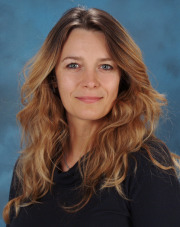 Terrie O' Connor, President of Terrie O'Connor Realtors, is pleased to announce that Judy Kontrimaite has joined the Upper Saddle River Group.
Judy is fluent in English, Lithuanian, and Russian. She studied economics at Vilnius University in Lithuania, Europe. Her work experience includes positions in both management and sales, where she was often commended for her excellent customer service skills.
Judy uses her customer service skills and her economic training to educate her real estate clients and help them navigate their way to making the right decisions. She takes pride in being responsible, punctual, and organized.
"I work hard for my clients and stay on top of all of the important details," she says. "Together, we will succeed."
Judy is married and has one daughter. She has been a resident of River Vale for the past 10 years. She has enjoyed traveling through Europe and Asia.
Judy can be reached in the office 201-327-7100 ext. 168, cell 201-264-8917, email jkontrimaite@tocr.com.
Revised Sept-Oct New Agent Training
9:30 am to 12:30 pm

Location: Administrative Office
300 G Lake Street
Ramsey, NJ 07446
Week 2
Date
Class Name
Description
Instructor
9/29
Office Procedures
Chapters 1-4 & Uptime Procedures for all agents. Up to speed on office procedures ie; how to check out a LBX, installing your LBX, ordering a sign, order name riders, sign permits
Nickie Lisella
Institute 2.0 & Matt Ferrara Learning Network
Accessing these sources of supplemental training materials
Katy O'Connor Smiechowski
9/30
GO ON INSPECTION
10/1
Working with Buyers
How to conduct an open house - what to bring, procedures for 2 people hosting an open house. Identifying buyers wants/needs/options, previewing properties prior to showing
Shane Walters
10/2
Understanding Social Networking
Online Marketing – Part 1
Utilizing online marketing technology including Facebook, Twitter, Pinterest, Instagram.

Chris Tausch/Zach Lisella

10/3
GO ON INSPECTION
Week 3
Date
Class Name
Description
Instructor
10/6
CMA – Part 1
Selecting comps, understanding why specific comps are chosen, how to identify the best comps.
Pat DiMilia
Introduction to TookitCMA
Barbara Ripston
10/7
GO ON INSPECTION
10/8
FOR REALSOURCE MEMBERS - RealSource Breakfast – Park Ridge – No Class
10/9
Listing Presentation
How to develop a listing presentation, present marketing options (print and online), demonstrate LBX
Madeline Rapp
10/10
Enhancing Your Listing Presentation
Utilizing an Ipad/laptop/tablet for listing presentations. Using our Youtube videos in a presentation, leveraging Pinterest, Instagram and other on-line marketing sites. Demonstrate the QR codes & Mobile CardCast.
Chris Tausch/Zach Lisella
Week 4
Date
Class Name
Description
Instructor
10/13
Columbus Day – No Class
10/14
GO ON INSPECTION
10/15
Taking a Listing
Review listing paperwork, assembling your folder, assigning your LBX to your listing, demo text rider - reinforce listing
Madeline Rapp
10/16
Rental Listing/Leases/Credit Reports
Review paperwork for processing a residential lease
Nickie Lisella
Introduction to Relocation
The relocation department and the processing of internet leads.
Susan Browne/Lisa Glattman
10/17
GO ON INSPECTION
Week 5
Date
Class Name
Description
Instructor
10/20
Contracts
Filling out the contract, contract checklist & procedures, Negotiating with buyers and sellers
Lois Fitzpatrick
10/21
GO ON INSPECTION
10/22
CMA – Part 2
Pricing/Consulting sellers on market values/Negotiating
Judy Pisani
10/23
Wrap-up Session
Conclusion of contracts and leases. Demonstration of online fill able forms.
Madeline Rapp
10/24
On-Line Marketing – Part 2
Explain what company does for setting up initial profiles and discuss updating personal profiles on luxuryportfolio.com, realtor.com, Zillow, Trulia, Linkedin & Facebook. Requesting reviews by customers for the sites.
Matt O'Connor
WELCOME SARAH M. SCHWEIZER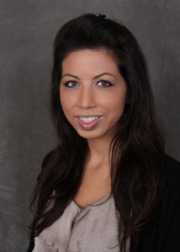 Terrie O'Connor, President of Terrie O'Connor Realtors, is pleased to announce that Sarah M. Schweizer has joined the Wyckoff Group.
Sarah has a love of real estate, a flair for interior design, and excellent people skills. Her attention to detail is unmatched and she serves each of her customers with the very best care.
Prior to her career in real estate, Sarah gained incredible knowledge in customer service and sales during her position as a sales associate at Nordstrom. In this position, she was recognized as a top seller and gained valuable experience in the importance of serving clients with integrity, honesty, respect, and dedication.
"My clients understand that I always have their best interests in mind," she explains. "I make it my responsibility to leave no stone unturned to help find my clients exactly what they are seeking." Her performance has resulted in long term relationships with clients and a reputation of trust and integrity.
Previously, Sarah worked both as Administrator and later as Co-Director of Children's Ministries at Cornerstone Christian church in Wyckoff.
Sarah is a resident of Midland Park where she lives with her husband, Lee, and their two dogs, Aspen & Rex. She grew up in Paramus and is very familiar with Bergen County.
Sarah has joined forces with agent Cathy Warnet to service clients in the best way possible. She believes the Schweizer-Warnet team will help you achieve your real estate goals most efficiently!
Sarah can be reached in the office at 201-891-0100 ext 223, cell 201-281-1911, and email sarahschweizer@tocr.com
WELCOME MICHELE CANZONE
Terrie
O'Connor, President of Terrie O'Connor Realtors is pleased to welcome Sales Associate, Michele Canzone to the Kinnelon office.
Michele has been in the real estate business since 2006. She was previously a Sales Associate in Pompton Plains and earned the Agent of the Month designation on several occasions. Michele has over 18 years of corporate experience including positions as Legal Assistant, Marketing and Sales Assistant and Customer Relationship Manager.
A resident of Wanaque since 2004, Michele is extremely familiar with the Northern Corridor area. She and her husband, Michael, have a son and daughter. Their son attends Lakeland Regional HS, plays travel baseball and is on the Lakeland Lancers football team. Their daughter is in 5th grade and participates in Girl Scouts, softball and dance. Michele has been an active volunteer with the PTA and recreational sports.
Originally from Bronx, NY, Michele previously resided in Rockland and Orange Counties. Michele loves the amazing schools, parks, sports facilities and beaches in NJ and looks forward to sharing her local knowledge with her clients and neighbors from the surrounding towns.
Michele Canzone can be reached at Terrie O'Connor Realtors, Kinnelon at 973-838-0100 Ext. 262, on her cell at 973-216-2804 or email mcanzone@tocr.com.
WELCOME KYLE BLAKE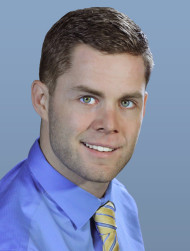 Terrie O'Connor, President of Terrie O'Connor Realtors, is pleased to announce that Kyle John Blake has joined the Upper Saddle River group as a Sales Associate. Kyle is a lifelong resident of Upper Saddle River and is very familiar with the town and surrounding communities.
Kyle attended the Upper Saddle River school system and is a graduate of Northern Highlands Regional High School and the University of Connecticut. Kyle remains very involved in the community and also started a local, slow pitch softball team that plays every spring at Lions Park.
Kyle is a video producer for Bleacher Report, the second largest sports website behind ESPN, and also owns his own video production company, Eagle and Bull Productions. Kyle's experience as a video producer is a tremendous asset to his clients. Kyle offers exclusive professional video content and voice-overs for every listing, including overhead drone shots.
Kyle is personable, enthusiastic, and patient. He is skilled with new technologies. Whether assisting other young people with finding an apartment or first home or helping their parents buy and sell, Kyle looks forward to assisting his clients at Terrie O'Connor Realtors with all of their real estate needs.
Kyle John Blake can be reached at Terrie O'Connor Realtors, Upper Saddle River at (201) 327-7100
WELCOME BLANCA KLENK
Terrie O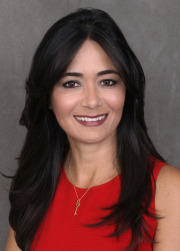 'Connor, president of Terrie O'Connor Realtors, is pleased to announce that Blanca Klenk has joined the firm's Saddle River office.
Blanca is a Ramsey NJ resident where she lives with her husband and three children. Married to builder Steven Klenk, she has first-hand experience with the design and construction of hundreds of custom homes including luxury townhouses in both Saddle River and northern New Jersey.
With 25 years of retail sales experience in the cosmetic and designer fragrance industries, Blanca has the ability to meet the individual needs each client brings to the transaction. "I attribute my sales success to really listening to the consumer. In first listening to the client and then meeting those needs, a relationship forms. I believe in sharing product knowledge, thereby ensuring buyer satisfaction.
Attracted to this broker affiliation with Luxury Portfolio International marketing for the luxury properties throughout the Saddle River Valley, Blanca is well equipped to consult with the affluent consumer both here and abroad. Fluent in Spanish as well as English, Blanca is comfortable in multilingual situations.
Blanca is a respected and active member of her town and church community, Immaculate Conception Church. She lends her frequent support for the Ramsey school district and the Ramsey DARE programs. You may reach Blanca at Terrie O'Connor Realtors Saddle River office at 201-934-4900 or on her cell at 201-788-2540. You may also email her at bklenk@tocr.com.
WELCOME LISA RACCUGLIA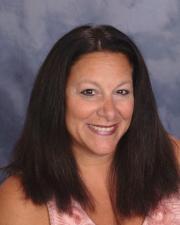 Terrie O'Connor, President of Terrie O'Connor Realtors, is pleased to announce that Lisa A. Raccuglia has joined the company's Ridgewood group. Lisa brings over fifteen years of sales and marketing experience to the company.
Lisa's success in sales can be attributed to several factors. She is results-oriented, highly driven and extremely outgoing.
"I have a unique feeling for understanding the lifestyle of my customers and their needs, then using my knowledge of the marketplace to match them together."
Born and raised in Bergen County, Lisa lived in Mahwah and currently resides in Paramus.
Lisa enjoys her quiet time doing yoga and spending time with family and friends.
Lisa appreciates the family-oriented, team atmosphere of Terrie O'Connor Realtors and the company's presence in the Northern Bergen County marketplace.
She can be reached at Terrie O'Connor Realtors, Ridgewood at 201-445-4554 (office), 201-410-7918 (cell) or lraccuglia@tocr.com.
WELCOME MIA STERN!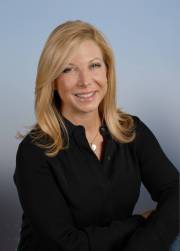 Terrie O'Connor, President of Terrie O'Connor Realtors, is pleased to announce that Mia Stern has joined The Ridgewood Group. Mia brings a wealth of experience in marketing, public relations and real estate investing to the company.
Mia was born and raised in Wyckoff. She began her career in marketing, working in package design. Mia went on to become a Director at a Manhattan public relations firm that specialized in beauty and fashion companies worldwide. After living in Manhattan for seventeen years, Mia retuned to New Jersey and began to invest in real estate. Together with a partner, Mia successfully flipped and sold homes and currently rents one of her investments. Mia's keen eye for decorating and design also enabled her to completely redo the home she shares in Franklin Lakes with her husband and young daughter.
Mia's love for real estate and flair for interior design allow her to see the potential each home has to offer. Her client-centered focus that was developed while working in public relations is a strong asset in the real estate business. Being a Northern New Jersey resident for most of her life, Mia is knowledgeable about the area and all it has to offer its residents.
Mia is also very involved in the community. She has volunteered her time as the President of The Cooperative Nursery School of Ridgewood and is an active volunteer at her daughter's elementary school in Ramsey.
Mia Stern is excited to be a part of the Terrie O'Connor Realtors team. She can be reached on her cell phone at 917-204-5797 or at Terrie O'Connor Realtors, Ridgewood 201-445-4554.