Welcome to the TOCR Intranet Homepage!
AUGUST BIRTHDAYS
HAPPY BIRTHDAY TO ... DENNIS CONTI, Aug. 1; KATHY AMERES, Aug. 2; CHARLOTTE MARTYN, Aug. 3; CLAUDIA SANCHEZ, Aug. 4; KRISTIN KARLSON, Aug. 7; KIRA JOHNSON, Aug. 10; PEGGIE BRESLIN, Aug. 12; BOBBI SANTISE, Aug. 13; PAT FLORES and JANESSA DeJESUS, Aug 14; WENDY HERZON, Aug. 16; TOM O'CONNOR and NANCY JANUSZ, Aug. 17; LOUISE JENNEE, Aug. 24; MIMI WILSON, Aug. 25; KYLE BLAKE and NANCY BIELEN, Aug. 26; PATRICIA MONAHAN, Aug. 27; JEAN AVERSANO, Aug. 29; MICHAEL LaPORTA, Aug. 30; and MAUREEN SGAMBATI, Aug. 31. Remember to give each a big shout out ... HAPPY BIRTHDAY TO YOU!
New Agent Training Schedule - July/August 2014 - 9:30 to 12:30
Location: Administrative Office
300 G Lake Street
Ramsey, NJ 07446
Week 3
Date

Class Name

Description

Instructor

7/28

CMA – Part 1

Selecting comps, understanding why specific comps are chosen, how to identify the best comps.

Pat DiMilia

Introduction to TookitCMA

Barbara Ripston

7/29

GO ON INSPECTION

7/30

Listing Presentation

How to develop a listing presentation, present marketing options (print and online), demonstrate LBX

Madeline Rapp

7/31

Enhancing Your Listing Presentation

Utilizing an Ipad/laptop/tablet for listing presentations. Using our Youtube videos in a presentation, leveraging Pinterest, Instagram and other on-line marketing sites. Demonstrate the QR codes & Mobile CardCast.

Chris Tausch/Zach Lisella

8/1

GO ON INSPECTION
Week 4
Date

Class Name

Description

Instructor

8/4

Taking a Listing

Review listing paperwork, assembling your folder, assigning your LBX to your listing, demo text rider - reinforce listing presentation - defensible file

Madeline Rapp

8/5

GO ON INSPECTION

8/6

Rental Listing/Leases/Credit Reports

Review paperwork for processing a residential lease

Nickie Lisella

Introduction to Relocation

The relocation department and the processing of internet leads.

Lisa Glattman/

Susan Browne

8/7

Contracts

Filling out the contract, contract checklist & procedures, Negotiating with buyers and sellers

Lois Fitzpatrick

8/8

GO ON INSPECTION
Week 5
Date

Class Name

Description

Instructor

8/11

CMA – Part 2

Pricing/Consulting sellers on market values/Negotiating

Judy Pisani

8/12

GO ON INSPECTION

8/13

Wrap-up Session

Conclusion of contracts and leases. Demonstration of online fill able forms.

Madeline Rapp

8/14

On-Line Marketing – Part 2

Explain what company does for setting up initial profiles and discuss updating personal profiles on luxuryportfolio.com, realtor.com, Zillow, Trulia, Linkedin & Facebook. Requesting reviews by customers for the sites.

Matt O'Connor
WELCOME DENISE BIZET!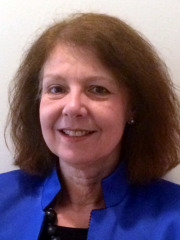 Terrie O'Connor, President of Terrie O'Connor Realtors is pleased to announce that Denise Bizet has joined the Ridgewood Group. After majoring in retailing and business in college, Denise Bizet worked privately as an antique dealer. She always had a love of sales and a knack for working with people, which led her to owning and operating a shop in Englewood for 13 years. This long time Maywood resident became very familiar with all of Bergen County while searching for antiques to purchase, often in the homes of clients wishing to downsize or relocate.
Since closing her shop, she's continued to work independently as a consultant and coach. Although her people skills led to an offered management position in the service business, Real Estate was always in the back of her mind. She continues to assist several associates in estate liquidation and is able to provide quality referrals, along with other aspects of the relocation process.
Denise has been able to transition her expertise in sales and her honest desire to help people to a career in Real Estate. Effective communication and a desire to ease client's stress are very important to her. Terrie O'Connor Realtors is a perfect match for Denise. She believes in treating each client with the personalized attention and outstanding service that the firm prides itself on.
Denise Bizet can be reached at Terrie O'Connor Realtors, Ridgewood at 201-445-4554, cell 201-805-5911 or Dbizet@tocr.com.
WELCOME AGENT WANDA DeSIMONE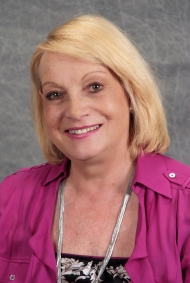 Terrie O'Connor, President of Terrie O'Connor Realtors, is pleased to announce that Sales Associate Wanda DeSimone has joined the Upper Saddle River group. Wanda is a twenty-one year veteran of the real estate business and holds the prestigious GRI, ABR and CIPS designations.
Prior to her long career in real estate, Wanda earned a Master's degree in English and worked for IBM and Xerox and later in corporate computer leasing.
Wanda is originally from Manhattan. She raised her four children in Upper Saddle River and was very active in the community during the 25 years she lived there. Wanda has lived in Mahwah for the past nine years. She is also the grandmother of seven children.
Wanda's philosophy for success in the real estate business is very simple. Dedication, quick response and listening to her client's needs are the three most important keys to her success. Wanda's extensive knowledge of the Bergen County market, especially the northwest area, where she has worked for over two decades, is an asset to her clients. Wanda has sold and represented properties from $120,000 to $8.3 million, providing satisfaction to clients in every price category.
Wanda DeSimone can be reached at Terrie O'Connor Realtors, Upper Saddle River at (201) 327-7100 or on her cell at (201) 803-9375.
JULY BIRTHDAYS
HAPPY BIRTHDAY TO ... MARK THOMAS, July 2; PETER KAYE, July 3; MARYANNE CONNAUGHTON, July 7; PAMELA RUBINO-GALLAGHER, July 8; MARIA REPOLE, July 9; KATHY PLATT and SHELLEY SOLARI-MAGALA, July 10; RAINIE GARDENIER, July 11; DAVE LOMBARD, July 13; JULIA PRISCO and CHRISTINE CARLSEN, July 14; BOB BRADY, July 16; LYNN CLARK, July 18; LENNI PURITZ, July 19; CATHERINE BERTOCCI, July 20; PATTI RIBAUDO, July 21; ROBERT SPINELLA and JEFF VANDER MOLEN, July 23; FRED KETABCHI, DONNA O'NEILL, and DIANA LEUNG, July 27; and ERICA SALK, July 30. Remember to give each a big shout out ... HAPPY BIRTHDAY TO YOU!
WELCOME JANESSA DEJESUS
Terrie O' Connor, President of Terrie O'Connor Realtors, is pleased to announce that Janessa DeJesus has joined the Wyckoff Group.
Janessa has been in the real estate business for over seven years, practicing in both Scottsdale, Arizona and New Jersey.
She has experience with all aspects of real estate transactions such as Rentals, Raw Land, New Home Builds, Luxury Homes, Seller Representation, Buyer Representation, First-Time Homebuyers, and Investment Properties.
Her energy and organizational skills have complemented her strong event and marketing background and has given her a great advantage. Janessa tailors her representation and personal services to her clients and she is successful at getting deals done while maintaining close cooperation with all parties involved. She takes pride in her skill, evaluations and professionalism, including marketing strategies, selling potential of properties and current market values.
Janessa has a natural passion for real estate and was introduced to it at a young age. "Home building and renovation have been in my family since I was a child. This has given me valuable insight into all aspects of real estate, building and home design," she said.
Janessa was born and raised in Upper Saddle River and lived in Scottsdale, AZ for over seven years. She now resides in North Haledon with her husband and daughter.
In her spare time, she enjoys volunteering and giving back to the community. She has worked with numerous charities such as a Woman's Battered Shelter of New Jersey, the Pat Tillman Foundation, the Soldier Ride, the Wounded Warrior Project, Homeward Bound, and Habitat for Humanity.
Janessa can be reached at the office (201) 891-0100, cell phone (201) 280-8822, and janessadejesus@tocr.com.
Welcome Gia Youmans!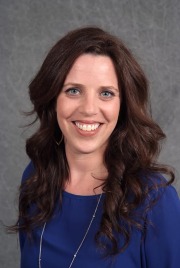 Terrie O' Connor, President of Terrie O'Connor Realtors, is pleased to announce that Gia Youmans has joined the Ridgewood Group.

Gia received a Bachelor of Science in Business Management from Monmouth University. In her career, she has held positions where building client relationships and providing exceptional service to customers was her top priority. She brings this experience and expertise to her role as a real estate agent.
"I have always tried to go above and beyond to help meet the needs of my customers," she explains, "and to combine this with my passion and knowledge of the real estate market will be a pure enjoyment."
Gia is extremely organized and driven to succeed. Her people skills and business sense help transactions run smoothly. "Having been through the process of buying and selling homes a few times myself, I have realized that this would be a career choice that I would love! I have lived in Bergen County for most of my life, and consider myself very knowledgeable in the entire county."
Gia grew up in Emerson, where she currently resides with her husband and three young children. She volunteers as a member of the PTA and a classroom mom.
Gia can be reached in the office 201-445-4554, cell 201-417-9052, and email gyoumans@tocr.com.