Welcome to the TOCR Intranet Homepage!
WELCOME LISA BURKE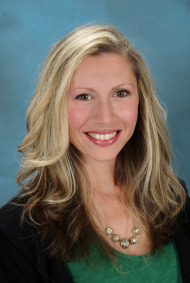 Terrie O' Connor, President of Terrie O'Connor Realtors, is pleased to announce that Lisa Burke has joined the Allendale Group.
Lisa holds a Masters degree in Elementary Reading and has enjoyed 15 years teaching Kindergarten and Middle School math. She is also a certified ballet teacher and spent over 20 years preparing choreography for high school plays.
"As a teacher, I found it very fulfilling to help others," Lisa explains. "Through this experience, I developed confidence with my interpersonal skills which I bring to my work at Terrie O'Connor."
Lisa has both talent and passion for design. Her skills are implemented in helping clients prepare their home for sale as well as recognize potential in properties to own. She has exceptional knowledge of the financial steps involved in successful real estate transactions and uses this to guide her clients every step of the way through the process.
Lisa grew up in North Bergen, lived in Edgewater, and recently moved to Allendale with her husband and two young children.
Lisa can be reached at the office 201-825-0500 ext. 33 , 201-424-7295 cell, email lburke@tocr.com.
WELCOME JODI MONRO
T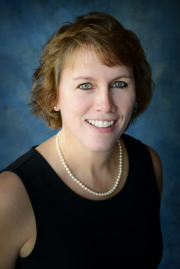 errie O'Connor, Broker President of Terrie O'Connor Realtors, is pleased to have Sales Associate, Jodi Monro as part of the Kinnelon office.
Jodi has been a full time real estate agent for the past year and a half. Jodi has an extensive background in customer service, business management and architecture and construction. She has served as the Business Manager of a family-owned business, GSM Architects. She has also been an office manager for a construction and property management company. Prior to that, Jodi was a Director of Pharmacy for a long-term care provider and was a Pharmacist in Charge of a retail store. Jodi is a member of the Tri-Boro Area Chamber of Commerce. Her strong leadership and management skills serve Jodi well in her real estate career.
Jodi formerly of Monmouth County shore area was married and moved to Kinnelon where she has resided for more than 20 years. Jodi is extremely familiar with the Northern Corridor area. In her spare time, Jodi has coached soccer and has been a board member of the Kinnelon Soccer Club. She also volunteers her time in the Kinnelon School system through the Home and School Associations for the schools that her children have attended. She enjoys reading, music and spending time with family down the shore.
Jodi Monro looks forward to continuing to serve her friends and neighbors in Kinnelon and the surrounding towns with all of their real estate needs. She can be reached at Terrie O'Connor Realtors, Kinnelon, at 973-838-0100, Ext. 264 or on her cell at 973-809-1148 or email jmonro@tocr.com.
WELCOME SHAN-SHAN YAM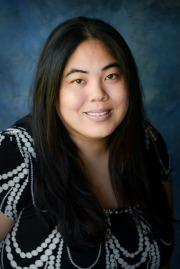 Terrie O'Connor, President of Terrie O'Connor Realtors is pleased to have Sales Associate, Shan-Shan Yam as part of the Kinnelon office.
Shan-Shan is extremely familiar with the Northern Corridor area. Her family owns the Peking House restaurant in Butler, where she gained valuable first-hand experience in customer service.
Shan-Shan was born in New York City and spent twelve years in West Milford before her family moved to Kinnelon to be closer to their restaurant. Her family has lived in the area for over twenty-five years.
Shan-Shan attended high school at Montclair Kimberly Academy in Montclair, NJ. She went on to attend college at St. Lawrence University in Canton, NY and Salve Regina University in Newport, Rhode Island, where she received her Bachelor's degree in Business Administration, Marketing and Computer Science. After graduation, Shan-Shan lived in Atlanta, Georgia and worked for a telecommunications company for 10 years before moving back to NJ.
Shan-Shan's favorite past-times are spending time with her family and her Chinese Shar-pei and Chow-Chow dogs. She enjoys playing volleyball, soccer, and basketball as well as attending arts and music events. Shan-Shan is an avid traveler and has been all over the world, including France, Italy, Sweden, Hong Kong, Mainland China and Japan along with Australia, the Caribbean and Mexico. Shan-Shan is Chinese-American and speaks fluent Chinese, specifically Cantonese, Shanghainese, and Mandarin dialects.
Shan-Shan has always had a passion for real estate and has devoted much time to helping friends and family in finding their dream homes. She believes that a successful real estate agent should have the qualities of passion, commitment and great communication in order to provide their client with the best service in finding their forever dream home.
Shan-Shan Yam can be reached at Terrie O'Connor Realtors, Kinnelon at (973) 838-0100 Ext. 263, or her cell at (678) 697-8786 or email syam@tocr.com
WELCOME YOUNG KIM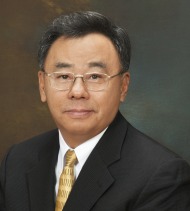 Young has been a resident of Bergen County since 1985, when he and his family moved to the United States from Seoul, South Korea. He owned his own business manufacturing high-tech welding helmets for many years. He is now turning his extensive sales and marketing experience to real estate.
Young graduated from Seoul National University and worked for both the Seoul and Manhattan branches of SK Corporation. Before starting his own business, he was responsible for spearheading long-term relationships between Korean manufacturers and major US sports equipment and accessories manufacturers such as Oakley, Spy, Bolle, etc.
His success can be attributed to a highly focused, results-oriented character and outgoing personality.
Young was a longtime resident of Paramus and currently lives in River Vale with his wife, Jenny. They have two adult children and two grandchildren. He is an avid golfer and involved member of Bergen County's extensive Korean-American community.
Young can be reached in the office 201-327-7100, cell 201-663-1741, or email ykim@tocr.com
WELCOME ADRIANA SEGURA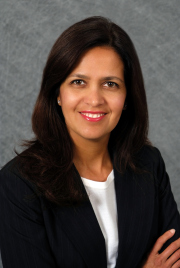 Terrie O'Connor, President of Terrie O'Connor Realtors, is pleased to announce that Adriana Segura* has joined the Ridgewood group of Terrie O'Connor Realtors.
Born and raised in Colombia, Adriana earned a degree in architecture before coming to the United States in 1997. She began her career in the United States working as a designer in Tenafly, Englewood and Alpine, with both new construction and additions. She later joined RKTB Architects in Manhattan, designing buildings as part of a team, most significantly Methodist Hospital in Brooklyn, NY. Adriana moved to Ridgewood in 2004 and began a career freelancing in residential design. Her most important project has been the architectural design for the expansion of the Ridgewood Montessori School in Paramus.
Adriana and her husband, Edward Kastl, live in Ridgewood with their son Maximilian, who attends George Washington School. In addition to her design career, Adriana has been teaching Spanish for many years and selling jewelry that her sister designs in Colombia. Adriana is fluent in Spanish and is also learning to speak Chinese.
Adriana understands that purchasing or selling a home is one of life's biggest decisions. Whether buying or selling, she looks forward to combining her talents for design and her knowledge of the local area to help her new clients make their real estate dreams come true.
Adriana Segura can be reached at Terrie O'Connor Realtors, Ridgewood at (201) 445-4554 cell (201) 344-2520 or asegura@tocr.com.
*Licensed as Adriana E. Segura-Alcaraz
OCTOBER BIRTHDAYS
HAPPY BIRTHDAY TO ... DENISE BIZET, Oct. 1; LINDA TAKACH and KEITH SPOELSTRA, Oct. 2; JOHN WESTRICH and CRAIG SIMKO, Oct. 5; LISA BURKE and MEG MULDOWNEY, Oct. 6; DEE DEE BUTWIN, SCOTT MILLER, and MARIANNE STRASSER, Oct. 8; KIMBERLY FREDERICKS, Oct. 10; MATTHEW SCOZZARI, Oct. 13; NIVA DONOHUE, Oct. 15; JENNIFER SHENG, Oct. 15; JUDI CHEETHAM and SAMANTHA PALAZZOLO, Oct. 18; BARBARA BOE and KATHLEEN McHUGH, Oct. 19; JANE DeVINCENTIS and ARLENE WEIL, Oct. 20; MARY LAURENT and FRAN ELIA, Oct. 21; JOSEPH WADE and ANNE MARANGI, Oct. 24; BEVERLY AMADEI, Oct. 25; ROBERT DONNELLY and EDIE KRONENBERG, Oct. 26; DARLENE FREIDMAN and NANCY SARFITY, Oct. 27; TERRI SHEDLER, MONICA MAY and JOSEPH O'CONNOR, Oct. 28; PAT McKENNA and TRACI MATTHEWS, Oct. 29; EILEEN GUFFIN, Oct. 30; and WENDY GUNN, Oct. 31. Remember to give each a big shout out ... HAPPY BIRTHDAY TO YOU!!
WELCOME JUDY KONTRIMAITE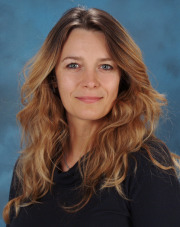 Terrie O' Connor, President of Terrie O'Connor Realtors, is pleased to announce that Judy Kontrimaite has joined the Upper Saddle River Group.
Judy is fluent in English, Lithuanian, and Russian. She studied economics at Vilnius University in Lithuania, Europe. Her work experience includes positions in both management and sales, where she was often commended for her excellent customer service skills.
Judy uses her customer service skills and her economic training to educate her real estate clients and help them navigate their way to making the right decisions. She takes pride in being responsible, punctual, and organized.
"I work hard for my clients and stay on top of all of the important details," she says. "Together, we will succeed."
Judy is married and has one daughter. She has been a resident of River Vale for the past 10 years. She has enjoyed traveling through Europe and Asia.
Judy can be reached in the office 201-327-7100 ext. 168, cell 201-264-8917, email jkontrimaite@tocr.com.
WELCOME SARAH M. SCHWEIZER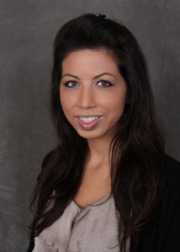 Terrie O'Connor, President of Terrie O'Connor Realtors, is pleased to announce that Sarah M. Schweizer has joined the Wyckoff Group.
Sarah has a love of real estate, a flair for interior design, and excellent people skills. Her attention to detail is unmatched and she serves each of her customers with the very best care.
Prior to her career in real estate, Sarah gained incredible knowledge in customer service and sales during her position as a sales associate at Nordstrom. In this position, she was recognized as a top seller and gained valuable experience in the importance of serving clients with integrity, honesty, respect, and dedication.
"My clients understand that I always have their best interests in mind," she explains. "I make it my responsibility to leave no stone unturned to help find my clients exactly what they are seeking." Her performance has resulted in long term relationships with clients and a reputation of trust and integrity.
Previously, Sarah worked both as Administrator and later as Co-Director of Children's Ministries at Cornerstone Christian church in Wyckoff.
Sarah is a resident of Midland Park where she lives with her husband, Lee, and their two dogs, Aspen & Rex. She grew up in Paramus and is very familiar with Bergen County.
Sarah has joined forces with agent Cathy Warnet to service clients in the best way possible. She believes the Schweizer-Warnet team will help you achieve your real estate goals most efficiently!
Sarah can be reached in the office at 201-891-0100 ext 223, cell 201-281-1911, and email sarahschweizer@tocr.com