Welcome to the TOCR Intranet Homepage!
SEPTEMBER BIRTHDAYS
HAPPY BIRTHDAY TO ... MARIA HANSEN, Sept. 1; BETTY SULLIVAN and APRIL MILLER, Sept. 2; JOHN CABIBO, MARY JANE SALERNO, BARBARA GARRUTO, and JULIE FLEMING, Sept. 3; RUTH WALLIS, Sept. 4; VICTORIA RAO, Sept. 7; LISA GLATTMAN, Sept. 10; TRAE MINICUCCI and ALDA DeLORENZO, Sept. 11; SHARON TOOR and LAURIE MORIN, Sept. 13; DAVID DUFFY, Sept. 15; ZAHRA PARHIZKARAN, Sept. 16; MAIKEN NIELSEN, YVONNE MINO, and LORRAINE WONG, Sept. 20; CASEY GALLAGHER and ELIZABETH DRIEVER, Sept. 21; DEBRA CREAMER, Sept. 22; NORMA SHAW and SHARON LAZARUS, Sept. 24; JANUSZ KIJEK and ROD LOPEZ, Sept. 25; KAREN CAPALBO, BARBARA BIENER, and PATRICIA DeMILIA, Sept. 28; NANCY CACCIOLA, Sept. 29; and MAVOURNEEN SLUFIK, Sept. 30. Remember to give each a big shout out ... HAPPY BIRTHDAY TO YOU!
WELCOME MIA STERN!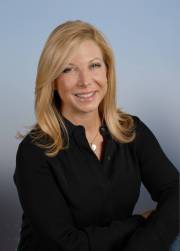 Terrie O'Connor, President of Terrie O'Connor Realtors, is pleased to announce that Mia Stern has joined The Ridgewood Group. Mia brings a wealth of experience in marketing, public relations and real estate investing to the company.
Mia was born and raised in Wyckoff. She began her career in marketing, working in package design. Mia went on to become a Director at a Manhattan public relations firm that specialized in beauty and fashion companies worldwide. After living in Manhattan for seventeen years, Mia retuned to New Jersey and began to invest in real estate. Together with a partner, Mia successfully flipped and sold homes and currently rents one of her investments. Mia's keen eye for decorating and design also enabled her to completely redo the home she shares in Franklin Lakes with her husband and young daughter.
Mia's love for real estate and flair for interior design allow her to see the potential each home has to offer. Her client-centered focus that was developed while working in public relations is a strong asset in the real estate business. Being a Northern New Jersey resident for most of her life, Mia is knowledgeable about the area and all it has to offer its residents.
Mia is also very involved in the community. She has volunteered her time as the President of The Cooperative Nursery School of Ridgewood and is an active volunteer at her daughter's elementary school in Ramsey.
Mia Stern is excited to be a part of the Terrie O'Connor Realtors team. She can be reached on her cell phone at 917-204-5797 or at Terrie O'Connor Realtors, Ridgewood 201-445-4554.
WELCOME CATHERINE "CATHY" WARNET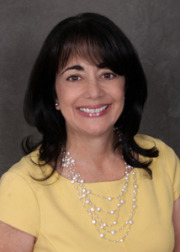 Terrie O' Connor, President of Terrie O'Connor Realtors, is pleased to announce that Catherine (Cathy) Warnet has joined the Wyckoff Group.
Cathy earned a BA in Education from Fairleigh Dickinson University. She has enjoyed many successful endeavors including 10 years as the business manager of a private investment company, 15 years as operations manager of a commodity clearing house in New York City, and 10 years as a certified childbirth educator.
"My years in business prepared me for a career in real estate," she explains. "My experience working in the commodities market and with expectant couples taught me to hear my clients' needs. I like to reassure my clients they will receive care and respect." Her attention to detail and professionalism has earned her top ranks with the many different people she has assisted.
Cathy is working in partnership with Sarah Schweizer. Their philosphy is that the Warnet and Schweizer team will work to help you accomplish your goals more effectively.
Cathy grew up in Mahwah and has been a resident of Wyckoff for 20 years. She has been married for over 30 years and has three grown children. She volunteers for Love in Action Orphanage building in central and south America. She is also a board member of the PTO, team leader of story time for children at the local church, and is a college fair event coordinator.
Cathy can be reached in the office at 201-891-0100 ext 226, cell 201-248-1340, and email cwarnet@tocr.com.
WELCOME CARLETT "CARLA" CARFORA
Terrie O'C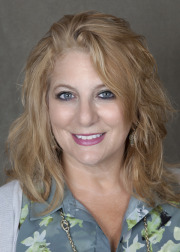 onnor, Broker President of Terrie O'Connor Realtors, is pleased to announce that Carlett "Carla" Carfora has joined The Kinnelon Group. Carla brings over eighteen years of real estate experience to the firm.
Carla has resided in Kinnelon with her husband Kevin Gear since 2001. They are proud parents of twins and as a family they have planted roots in the town. Carla has been active in the community for many years both selling homes and by volunteering. She is an active and involved parishioner at OLM, and the VP of the parish's Ladies Guild. Additionally, Carla is a Girl Scout Leader and the Registrar for Kinnelon Girl Scouts. Also, a member of Lake Reality, Carla volunteers by processing annual memberships for the lake community.
Attributing her success in selling real estate to her professionalism, honesty and her dedication to her clients, Carla looks forward to continuing to deliver exceptional service to her friends and neighbors in Kinnelon and the surrounding area.
To contact Carla for any of your real estate needs, please call her at Terrie O'Connor Realtors, Kinnelon 973-838-0100 Ext. 260, on her cell at 973-563-6157 or e-mail ccarfora@tocr.com.
WELCOME LOUIS SPINA!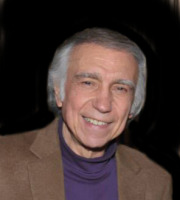 Terrie O'Connor, President of Terrie O'Connor Realtors is pleased to welcome Louis Spina to The Ridgewood Group. Prior to joining the firm, Lou worked in advertising as an Art Director. He worked for two of the top advertising agencies in the world, Ted Bates and J. Walter Thompson. After gaining a great deal of experience working for these companies, Lou ventured into opening his own concept and design consulting business. For thirty five years he created advertising and promotional material for such companies as: GlaxoWellcome, Citi Bank, Beecham Labs, Hoffman La Roche, Mercedes-Benz, Pfizer, Kyser-Roth and numerous others.
While running his own company, Lou was constantly involved in sales. Calling prospective clients, launching new products, and negotiating fees to work within budgets became second nature to him.
Lou moved to Bergen County in 2004 and became a Trustee of the Bergen Museum, where he volunteered to create the organization's promotional material. After joining the Pascack Art Association, Lou also volunteered his services for their promotional needs and as editor and designer of the association's newsletter. Presently, Lou holds the office of President in the organization. Lou also serves as a Trustee of the Art Center of Northern NJ and the American Artist's Professional League. He enjoys creating promotional material for all of these organizations on a voluntary basis.
With his organizational, communication and interpersonal skills from his previous business, along with his strong management and problem solving skills and eye for design, Lou is a perfect fit for a career in real estate. Lou resides in Washington Township and is extremely knowledgeable about the local area.
Louis Spina looks forward to assisting his clients at Terrie O'Connor Realtors with their real estate needs. He can be reached at the Ridgewood group of TOCR at 201-445-4554 (office), 201-785-4556 or lspina@tocr.com.
WELCOME VICTORIA BALZANO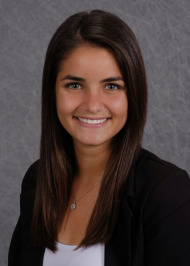 Terrie O'Connor, President of Terrie O'Connor Realtors, is pleased to announce that Victoria Balzano has joined the Allendale group as a Sales Associate.
Victoria is a graduate of Northern Highlands Regional High School in Allendale and currently attends Montclair State University, where she is a Communications major with a concentration in Public Relations and a minor in Business. Victoria is a member of the National Society of Leadership and Success at Montclair.
Victoria has experience in retail sales, where she has worked as both a Sales Associate and Manager. Victoria grew up in Allendale. She recently moved with her family to Saddle River. She has been an active member of the Allendale community, volunteering for the town's carnival and participating in fundraisers at NHRHS to raise money for the school's sports program. At Montclair State University, Victoria has walked for suicide awareness and is currently creating a club basketball team.
Victoria Balzano is a natural fit for a career in real estate. She is personable, honest, friendly, hardworking and wants what's best for her clients. She is dedicated to ensuring her clients' happiness and looks forward to sharing her first-hand knowledge of Allendale and the surrounding towns. She can be reached at Terrie O'Connor Realtors, Allendale at (201) 825-0500 x15 or on her cell phone at (201) 522-1487. She can also be reached by email at vbalzano@tocr.com.
WELCOME ANTHONY 'TONY'ANTONELLIS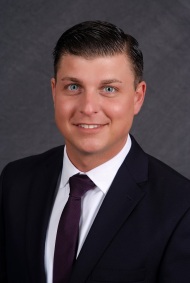 Terrie O' Connor, President of Terrie O'Connor Realtors, is pleased to announce that Tony Antonellis has joined the Wyckoff Group.
Tony has eight years of sales experience, with a concentration in the construction industry. He has been instrumental in generating leads for construction companies and has worked with both builders and homeowners to manage a project from concept to completion.
"I have a passion for the real estate industry and extensive knowledge of building materials, trends, and styles," he explained. "I enjoy helping people and truly care about the people I am representing."
Tony is well known for bringing a relaxed and calm attitude to situations that can normally feel stressful. His friendliness and concern for his clients is very genuine.
Tony has worked in the Bergen County area and has a great sense of the people and their preferences. He grew up in Glen Rock and currently resides in Wyckoff. He is an avid hockey fan and enjoys golf, bowling, and working out at the gym.
Tony can be reached in the office: 201-891-0100 ext 205, cell: (201) 675-1624, and email: anthonyantonellis@gmail.com.
AUGUST BIRTHDAYS
HAPPY BIRTHDAY TO ... DENNIS CONTI, Aug. 1; KATHY AMERES, Aug. 2; CHARLOTTE MARTYN, Aug. 3; CLAUDIA SANCHEZ, Aug. 4; KRISTIN KARLSON, Aug. 7; KIRA JOHNSON, Aug. 10; PEGGIE BRESLIN, Aug. 12; BOBBI SANTISE, Aug. 13; PAT FLORES and JANESSA DeJESUS, Aug 14; WENDY HERZON, Aug. 16; TOM O'CONNOR and NANCY JANUSZ, Aug. 17; LOUISE JENNEE, Aug. 24; MIMI WILSON, Aug. 25; KYLE BLAKE and NANCY BIELEN, Aug. 26; PATRICIA MONAHAN, Aug. 27; JEAN AVERSANO, Aug. 29; MICHAEL LaPORTA, Aug. 30; and MAUREEN SGAMBATI, Aug. 31. Remember to give each a big shout out ... HAPPY BIRTHDAY TO YOU!
WELCOME DENISE BIZET!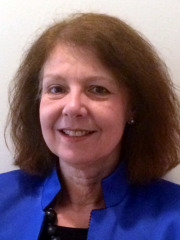 Terrie O'Connor, President of Terrie O'Connor Realtors is pleased to announce that Denise Bizet has joined the Ridgewood Group. After majoring in retailing and business in college, Denise Bizet worked privately as an antique dealer. She always had a love of sales and a knack for working with people, which led her to owning and operating a shop in Englewood for 13 years. This long time Maywood resident became very familiar with all of Bergen County while searching for antiques to purchase, often in the homes of clients wishing to downsize or relocate.
Since closing her shop, she's continued to work independently as a consultant and coach. Although her people skills led to an offered management position in the service business, Real Estate was always in the back of her mind. She continues to assist several associates in estate liquidation and is able to provide quality referrals, along with other aspects of the relocation process.
Denise has been able to transition her expertise in sales and her honest desire to help people to a career in Real Estate. Effective communication and a desire to ease client's stress are very important to her. Terrie O'Connor Realtors is a perfect match for Denise. She believes in treating each client with the personalized attention and outstanding service that the firm prides itself on.
Denise Bizet can be reached at Terrie O'Connor Realtors, Ridgewood at 201-445-4554, cell 201-805-5911 or Dbizet@tocr.com.