Welcome to the TOCR Intranet Homepage!
WELCOME VIRGINIA A. SALESE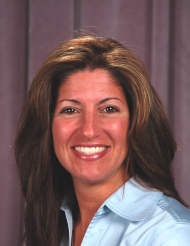 Terrie O'Connor, President of Terrie O'Connor Realtors is pleased to announce that Virginia A. Salese has joined the Kinnelon Group.
Virginia has been a licensed Realtor for 13 years, selling real estate throughout the entire Morris County area. Prior to joining Terrie O'Connor Realtors, Virginia was Vice President of Human Resources for Realogy Corporation, a global leader in real estate franchising. After ten years at Realogy, Virginia left the corporate world to start her own recruiting business, RM Staffing Associates, which has been a thriving business for the past six years. Her entrepreneurial skills transfer well into her real estate career allowing her to focus on her client's long term needs while still managing every detail of the transaction for them.
Though Virginia enjoys working with clients in all price points, her success over the last two years has been in the luxury market representing both buyers and sellers.
Virginia is a graduate of Montclair State University with a BA in Business Management. She is a lifelong resident of Kinnelon and is extremely familiar with the area.
Virginia A. Salese can be reached at Terrie O'Connor Realtors, Kinnelon at 973-838-0100 Ext. 266, or on her cell at 973-715-7474 or email vsalese@tocr.com.
New Agent Training - November/December 2014
9:30 am to 12:30 pm
Location: Administrative Office
300 G Lake Street
Ramsey, NJ 07446
Week 2
Date
Class Name
Description
Instructor
11/24
Working with Buyers
How to conduct an open house - what to bring, procedures for 2 people hosting an open house. Identifying buyers wants/needs/options, previewing properties prior to showing
Shane Walters
Introduction to financial qualifying
Understanding how to qualify a buyer
Kathryn Paige – HomeBridge Financial Services
11/25
GO ON INSPECTION
11/26
NO CLASS
11/27
HAPPY THANKSGIVING!!
11/28
NO CLASS
Week 3
Date
Class Name
Description
Instructor
12/1
Understanding Social Networking
Online Marketing – Part 1
Understanding social networking and utilizing online marketing technology including Facebook, Twitter, Pinterest, Instagram.
Zach Lisella
12/2
GO ON INSPECTION
12/3
CMA – Part 1
Selecting comps, understanding why specific comps are chosen, how to identify the best comps.
Madeline Rapp
Introduction to TookitCMA
Barbara Ripston
12/4
Listing Presentation
How to develop a listing presentation, present marketing options (print and online), demonstrate LBX
Madeline Rapp
12/5
GO ON INSPECTION
Week 4
Date
Class Name
Description
Instructor
12/8
Taking a Listing
Review listing paperwork, assembling your folder, assigning your LBX to your listing, demo text rider - reinforce listing presentation - defensible file
Madeline Rapp
12/9
GO ON INSPECTION
12/10
Enhancing Your Listing Presentation
Using smartphones, tablets and laptops to work more efficiently and to enhance your presentations. Using YouTube videos in presentations and demonstration of QR Codes and Mobile CardCast.
Zach Lisella
12/11
Contracts
Filling out the contract, contract checklist & procedures, Negotiating with buyers and sellers
Lois Fitzpatrick
12/12
GO ON INSPECTION
Week 5
Date
Class Name
Description
Instructor
12/15
Rental Listing/Leases/Credit Reports
Review paperwork for processing a residential lease
Nickie Lisella
Introduction to Relocation
The relocation department and the processing of internet leads.
Susan Browne/Lisa Glattman
12/16
GO ON INSPECTION
12/17
CMA – Part 2
Pricing/Consulting sellers on market values/Negotiating
Judy Pisani
12/18
Wrap-up Session
Conclusion of contracts and leases. Demonstration of online fill able forms.
Madeline Rapp
12/19
GO ON INSPECTION
Week 6
| | | | |
| --- | --- | --- | --- |
| Date | Class Name | Description | Instructor |
| 12/22 | On-Line Marketing – Part 2 | Explain what company does for setting up initial profiles and discuss updating personal profiles on luxuryportfolio.com, realtor.com, Zillow, Trulia, Linkedin & Facebook. Requesting reviews by customers for the sites. | Matt O'Connor |
NOVEMBER BIRTHDAYS
HAPPY BIRTHDAY TO ... FRANK KING, Nov. 1; MARIA ROTHSCHILD, ALIDA REYES, and WANDA DESIMONE, Nov. 6; JOSEPH SARKAR and FELICIA POLCARI, Nov. 7; COLLEEN FITZPATRICK-TABATNECK and CELIA RIGGIO, Nov. 8; JOAN STATHAKIS, Nov. 9; ROSEMARIE GOUDEY, Nov. 11; JANE GERRITY and MICHELE WICHMANN, Nov. 12; WENDI FRANCIS-SEELIN and CAROL INSERRA, Nov. 17; MEGAN BANTA, Nov. 18; GINA STEELE, Nov. 20; DAVID DECKER, Nov. 22; LYNNE WEXLER and DAVID COLLINS, Nov. 23; SIBIA MATHEW, Nov. 24; MARIS BRINKMANN and JASON GIORDANO, Nov. 25; and MELINDA COBAN, Nov. 30. Remember to give each a big shout out ... HAPPY BIRTHDAY TO YOU!!
WELCOME JODI MONRO
T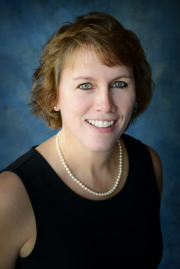 errie O'Connor, Broker President of Terrie O'Connor Realtors, is pleased to have Sales Associate, Jodi Monro as part of the Kinnelon office.
Jodi has been a full time real estate agent for the past year and a half. Jodi has an extensive background in customer service, business management and architecture and construction. She has served as the Business Manager of a family-owned business, GSM Architects. She has also been an office manager for a construction and property management company. Prior to that, Jodi was a Director of Pharmacy for a long-term care provider and was a Pharmacist in Charge of a retail store. Jodi is a member of the Tri-Boro Area Chamber of Commerce. Her strong leadership and management skills serve Jodi well in her real estate career.
Jodi formerly of Monmouth County shore area was married and moved to Kinnelon where she has resided for more than 20 years. Jodi is extremely familiar with the Northern Corridor area. In her spare time, Jodi has coached soccer and has been a board member of the Kinnelon Soccer Club. She also volunteers her time in the Kinnelon School system through the Home and School Associations for the schools that her children have attended. She enjoys reading, music and spending time with family down the shore.
Jodi Monro looks forward to continuing to serve her friends and neighbors in Kinnelon and the surrounding towns with all of their real estate needs. She can be reached at Terrie O'Connor Realtors, Kinnelon, at 973-838-0100, Ext. 264 or on her cell at 973-809-1148 or email jmonro@tocr.com.
WELCOME LISA BURKE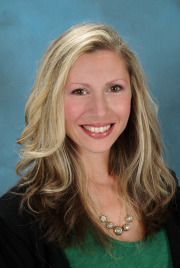 Terrie O' Connor, President of Terrie O'Connor Realtors, is pleased to announce that Lisa Burke has joined the Allendale Group.
Lisa holds a Masters degree in Elementary Reading and has enjoyed 15 years teaching Kindergarten and Middle School math. She is also a certified ballet teacher and spent over 20 years preparing choreography for high school plays.
"As a teacher, I found it very fulfilling to help others," Lisa explains. "Through this experience, I developed confidence with my interpersonal skills which I bring to my work at Terrie O'Connor."
Lisa has both talent and passion for design. Her skills are implemented in helping clients prepare their home for sale as well as recognize potential in properties to own. She has exceptional knowledge of the financial steps involved in successful real estate transactions and uses this to guide her clients every step of the way through the process.
Lisa grew up in North Bergen, lived in Edgewater, and recently moved to Allendale with her husband and two young children.
Lisa can be reached at the office 201-825-0500 ext. 33 , 201-424-7295 cell, email lburke@tocr.com.
WELCOME WENDI FRANCIS-SEELIN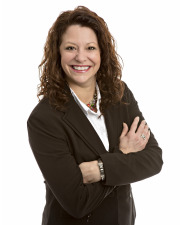 Terrie O'Connor, President of Terrie O'Connor Realtors, is pleased to announce that Wendi Francis-Seelin has joined the firm's Saddle River office.
Wendi has lived in Bergen County for over 20 years. Married to her husband, Brett, for 17 years and owning her own business has afforded her the opportunity to raise a son and daughter in desirable Northern Bergen County and be involved in the community of Ramsey for the past 13 years. She donates her time to help run a middle school ski club and volunteers as a chairperson on several committees.
Licensed in 2013, Wendi knows that happy customers make for many referrals. She prides herself on being current on information and working hard to be knowledgeable and informed of the many opportunities for buyers, sellers or renters looking for property in NY or NJ, either residential or commercial. "Whether buying or selling property, it can be one of the most important investments a client will make." Wendi is a full time Real Estate professional licensed in both New Jersey and New York. Wendi Seelin may be reached at 551-427-3064 (cell) or wseelin@tocr.com.
WELCOME HELEN HODGE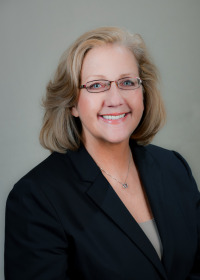 Terrie O' Connor, President of Terrie O'Connor Realtors, is pleased to announce that Helen Hodge has joined the Ramsey Group.
Helen holds a BBA in Accounting from Jacksonville University in Florida and Florida Atlantic University in Boca Raton as well as a BFA in Interior Design from the Art Institute of Atlanta in Georgia. To complement her training as an Interior Designer, she is currently attending a Home Staging Resource program to become certified as a Home Stager and Redesigner.
Along with her business and design education, Helen has extensive work experience as an Interior Designer, Personal Style expert and in visual merchandising. Through various positions she has gained special skill sets in business and customer service and satisfaction.
"I love working with people and educating them in a manner that helps them find success in fulfilling their goals and dreams," she explains. "I look forward to bringing my talents to the real estate field. Your home is your castle, a reflection of your life and who you are. It would give me great pleasure to help my clients make informed decisions involving all of their Real Estate needs."
Helen's interior design expertise and home staging knowledge help her clients gain an edge in marketing their homes and visualizing the potential of a property they are considering purchasing. "I can stage properties to showcase and maximize their curb appeal. I enjoy helping my clients find ways to help showcase their homes best features, and, in turn draw a fast sale."
Helen is married and has four children and grandchildren, who she enjoys visiting on a regular basis. She has been a resident of Ramsey for nine years. She was born in New York and raised in South Florida.
She is involved in the community as a Lector at St. Paul's in Ramsey and also teaches religious education classes. She is looking to become more involved in borough activities in the near future.
Helen can be reached in the office at 201-934-0600 ext. 53 or by email at hhodge@tocr.com.
WELCOME YOUNG KIM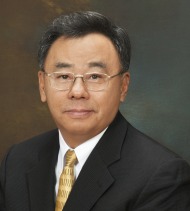 Young has been a resident of Bergen County since 1985, when he and his family moved to the United States from Seoul, South Korea. He owned his own business manufacturing high-tech welding helmets for many years. He is now turning his extensive sales and marketing experience to real estate.
Young graduated from Seoul National University and worked for both the Seoul and Manhattan branches of SK Corporation. Before starting his own business, he was responsible for spearheading long-term relationships between Korean manufacturers and major US sports equipment and accessories manufacturers such as Oakley, Spy, Bolle, etc.
His success can be attributed to a highly focused, results-oriented character and outgoing personality.
Young was a longtime resident of Paramus and currently lives in River Vale with his wife, Jenny. They have two adult children and two grandchildren. He is an avid golfer and involved member of Bergen County's extensive Korean-American community.
Young can be reached in the office 201-327-7100, cell 201-663-1741, or email ykim@tocr.com
WELCOME ADRIANA SEGURA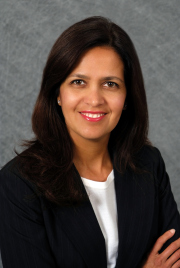 Terrie O'Connor, President of Terrie O'Connor Realtors, is pleased to announce that Adriana Segura* has joined the Ridgewood group of Terrie O'Connor Realtors.
Born and raised in Colombia, Adriana earned a degree in architecture before coming to the United States in 1997. She began her career in the United States working as a designer in Tenafly, Englewood and Alpine, with both new construction and additions. She later joined RKTB Architects in Manhattan, designing buildings as part of a team, most significantly Methodist Hospital in Brooklyn, NY. Adriana moved to Ridgewood in 2004 and began a career freelancing in residential design. Her most important project has been the architectural design for the expansion of the Ridgewood Montessori School in Paramus.
Adriana and her husband, Edward Kastl, live in Ridgewood with their son Maximilian, who attends George Washington School. In addition to her design career, Adriana has been teaching Spanish for many years and selling jewelry that her sister designs in Colombia. Adriana is fluent in Spanish and is also learning to speak Chinese.
Adriana understands that purchasing or selling a home is one of life's biggest decisions. Whether buying or selling, she looks forward to combining her talents for design and her knowledge of the local area to help her new clients make their real estate dreams come true.
Adriana Segura can be reached at Terrie O'Connor Realtors, Ridgewood at (201) 445-4554 cell (201) 344-2520 or asegura@tocr.com.
*Licensed as Adriana E. Segura-Alcaraz