Welcome to the TOCR Intranet Homepage!
New Agent Training Schedule - Feb/Mar 2014
9:30 am to 12:30 pm
Location: Administrative Office
300 G Lake Street
Ramsey, NJ 07446
Week 3
Date

Class Name

Description

Instructor

3/10

Contracts & Leases 1

Completing contracts and leases. Review of checklists and procedures

Lois Fitzpatrick

3/11

GO ON INSPECTION

3/12

Tooklit CMA Refresher

Review of the prepared CMA

Judy Pisani & Barbara Ripston

3/13

Wrap-up Session

Conclusion of contracts and leases. Demonstration of online fill able forms.

Madeline Rapp

3/14

GO ON INSPECTION
MARCH BIRTHDAYS
HAPPY BIRTHDAY TO ... RICHARD DAUL, Mar. 1; DAPHNE CHOU and MAUREEN NUGENT, Mar. 3; MARIANNE ZARYCHTA (MZ), Mar. 6; BARBARA PAGELLA and PAM BONAN, Mar. 7; KEVIN BENDEL and DOTTIE PULEO, Mar. 12; MICHELLE WING, Mar. 14; SUZANNE COOPER and TAMMY ROBERTS, Mar. 15; ROSEANN VADALA and DEBORAH TERHUNE, Mar. 16; VICTORIA GURUNIAN and KATY O'CONNOR SMIECHOWSKI, Mar. 20; CAROLINE VON GLAHN, Mar. 21; BOB FUNABASHI and LAURIE O'CONNOR, Mar. 22; VELA COKLESKI, Mar. 24; STEVEN SCHIAVELLO and LINDA FLYNN, Mar. 29; MAUREEN GALLAGHER and ELLEN KIMMERLE, Mar. 30; and ROBERT TENNY, Mar. 31. Remember to give each a big shout out ... HAPPY BIRTHDAY TO YOU!!
WELCOME KATHY VELISCHEK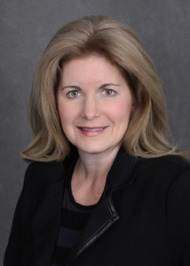 Terrie O'Connor, President of Terrie O'Connor Realtors, is pleased to announce that Kathleen "Kathy" Velischek has joined the Kinnelon office.
Kathy earned a BS in Business Administration from Providence College. She has worked as a retail manager and a corporate travel director, positions that enabled her to gain knowledge and experience key to delivering superior customer service.
With an eye for design and experience in home staging and renovations, Kathy will provide complimentary advise to her clients that will highlight the best qualities in their homes. "I have the ability to see the possibilities in a property and will use my talent for staging, organizing and editing to maximize the potential return on my client's biggest investment." Having relocated many times herself, Kathy has a sense for her client's needs and will guide them through the process to ensure that the entire transaction is less stressful for them to navigate.
Kathy and her family have resided in Kinnelon for the past eleven years. She volunteers in the community schools and is a member of the Kinnelon Community Gardens Committee.
Kathy can be contacted in the office at 973-838-0100 Ext. 256, on her cell at 973-865-1295 or by email at kvelischek@tocr.com.
WELCOME JOHN DICAIRANO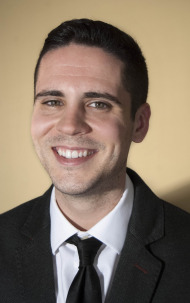 Terrie O'Connor, President of Terrie O'Connor Realtors, is pleased to announce that John A. DiCairano has joined the firm's Saddle River office.
Born and raised in Montvale, John comes to the firm as a recent graduate of Ramapo College, earning his degree in Visual Arts. John believes with his trained eye, he can share knowledge of space and lighting to give any home the right appeal. As a credit to this talent, John was elected to the board of Visual Arts Society at Ramapo College.
Joining the dedicated group of real estate professionals serving the Pascack Valley region and beyond, John is certain his photographic and visual arts background will give him a real edge in serving the public. Buyers will benefit from John's vision when considering their purchase. Sellers, in turn, will be able to deliver the best product to market.
John is a member of RealSource Association of Realtors, New Jersey Association of Realtors (NJAR), National Association of Realtors (NAR), and New Jersey Multiple Listing System (NJMLS).
John can be reached at Terrie O'Connor Realtors Saddle River Group at 201-934-4900 or on his cell phone at 201-410-9895. He can also be reached by email at jdicairano@tocr.com
WELCOME BOB DONNELLY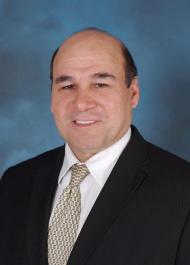 Terrie O'Connor, President of Terrie O'Connor Realtors, is pleased to announce that Bob Donnelly has joined the Wyckoff office.
Bob has been a licensed realtor for 12 years in New York, serving clients in Orange, Rockland, Sullivan, Ulster, and Westchester counties. He is very excited to help clients in the North Jersey area.
Bob earned a Degree in Liberal Arts and has worked as a newspaper editor, business manager, publisher, news reporter and editorial writer. For 20 years, Bob ran a commercial art business that included working with and inspiring concepts used in company retail marketing. This experience included hands on work with building departments, architects, and project designers. Services provided included expediting approvals for commercial use through planning boards, zoning boards, and appeals authorities, as well as mitigating violations. This marketing and business expertise affords him the ability to offer his clients an advantage in navigating and negotiating their real estate sale or purchase.
"I understand that every transaction is unique and personal to everyone involved," he explains. "Real estate exchanges are serious and life-altering events for most people. It is likely among the most important transactions most people will ever be involved in. I look to bring the best results possible to those I am privileged to serve. Every transaction is a personal journey for those involved – those personalized interests will be protected and cared for throughout the process. Client interest first is not only an ethical practice, it is my personal business practice."
Bob has been an area resident for most of his life with close ties to Bergen County. He is a member of the Wyckoff YMCA, and participates in the Wyckoff / Franklin Lakes YMCA Triathlon. He is married with two children and currently lives on the border of New Jersey in Tuxedo, NY.
Bob can be reached at the office at 201-891-0100 x251 or on his cell phone at 914-649-8692. He can also reached by email at rdonnelly@tocr.com.
Welcome Maureen Gallagher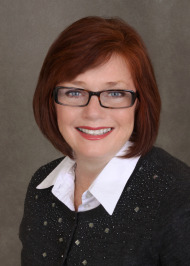 After 35 dedicated years, Maureen recently retired from her career as a flight attendant. She has lived in Allendale since 1989. She and her husband, Brian, raised their four children in town.
Throughout her years in Allendale, Maureen was an active volunteer in the community. While her children were attending the Allendale school system, Maureen was an active PTO volunteer. Her children went on to attend Bergen Catholic High School and Immaculate Heart Academy. Maureen is currently the treasurer of a charitable and social organization for retired and active flight attendants and is also very involved at her church.
Her years in customer service, knowledge of the local area and outgoing personality make Maureen an excellent candidate for a career in real estate. Maureen prides herself on being a good listener and a flexible person, talents needed to assist clients in this challenging and ever changing market. She is not afraid to work hard and go that extra mile to make sure her clients are extremely satisfied.
Whether buying or selling, Maureen Gallagher looks forward to assisting her clients in Allendale and the surrounding towns in meeting all of their real estate needs. She can be reached at Terrie O'Connor Realtors, Allendale at 201-825-0500 x38 or on her cell phone at 201-220-5036. She can also be reached by email at mgallagher@tocr.com.