Welcome to the TOCR Intranet Homepage!
WELCOME SARAH DRENNAN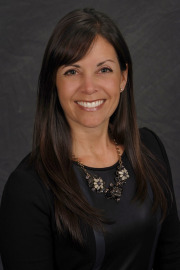 Terrie O'Connor, President of Terrie O'Connor Realtors, is pleased to announce that Sarah Marie Drennan has joined the Saddle River Group.
Sarah Drennan graduated Summa Cum Laude with a Bachelor of Arts degree in Communication, Information and Library Studies from Rutgers College in New Jersey. Sarah began her career in New York City as an International Resource Manager at one of the world's largest public relations firms and was a founding Vice President for the public relations industry's first trade association.
"With my business background, it was evident that the TOCR Brokerage offers the highest quality and most pervasive marketing opportunities for each of its clients," remarked Sarah.
Sarah's extensive expertise in public relations, marketing, sales and customer service, combined with her passion for real estate, is an invaluable asset to her clients. Her ultimate goal is to obtain the highest return on investment for her clients, manage expectations and create a seamless real estate transaction for her buyers and sellers.
In addition, Sarah has personally moved more than 20 times throughout the United States and internationally. Having bought and sold multiple homes at a profit, managed every aspect of her moves across the country and around the world and having navigated the corporate relocation process, Sarah has gained a unique perspective on real estate. She can empathize with her clients as they prepare to buy or sell their most important financial asset and relocate their families.
Sarah currently resides in Upper Saddle River with her husband, Rob, and their three children. She is a member of the Upper Saddle River Schools PTO, is an active member of the Church of the Presentation and can be found most weekends cheering on her children at any number of town sporting or Scout events.
Sarah is both eager and well prepared to assist you in buying, selling or relocating. Please contact her directly at sdrennan@tocr.com, or by calling her cell at 201-707-0309.
WELCOME GEORGE SONG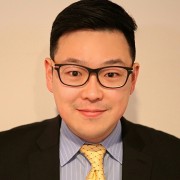 Terrie O'Connor, President of Terrie O'Connor Realtors, is pleased to announce that George Song has joined the Upper Saddle River group.
George brings his experience in management and business development where he fostered many valuable skills covering top national accounts. These skills include implementing plans to help address clients' related issues, developing business strategies and top marketing plans.
George is also an entrepreneur. He designed and manufactured an award-winning product and most recently, his passion for education spurred him to develop a mobile app which gives students opportunities to practice language learning skills with others.
Through his experience and innovative thinking, he has earned a reputation as an exceptional communicator, business manager, and diligent worker. George looks forward to applying his skills and talents in real estate. "I listen very carefully to what my clients are looking for and I work hard to help them find what they need. Communication with patience and integrity is the key," he explains.
As a resident of Bergen County for most of his life, George is very knowledgeable about the ins and outs of Northern New Jersey. He holds a degree in Management and Accounting from New York University's, Stern School of Business and is bilingual in English and Korean. George can be reached at the office 201-327-7100, ext. 170, cell 201-696-5421, or email: gsong@tocr.com.
WELCOME JASON GIORDANO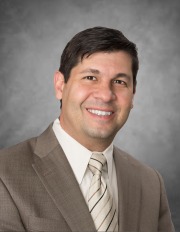 Terrie O' Connor, President of Terrie O'Connor Realtors, is pleased to announce that Jason Giordano has joined the Wyckoff Group.
Jason's goal is turning all clients into ambassadors for his business. From 2010-2012 Jason had been privileged to learn directly from a legendary mentor, Mr. Horst Schulze, founder of both Ritz Carlton/Capella Hotels & Resorts while employed as the Director of A/V at the Setai Fifth Avenue New York.Jason Giordano brings extensive experience in business and customer service from both his hotel background and his personal wedding and event photography business of 12 years. As Director of A/V at 5 star hotels in New York City, he was responsible for growing and supporting sales of large conventions and meetings. A key element to success there was his ability to determine customer expectations and act as a liaison between the customer and the A/V team responsible for executing the show. Through specialized training, Jason quickly understood that the pursuit of excellence and integrity were top priorities. A quick Google search will highlight the many five star reviews and level of satisfaction from previous professional and corporate clients around the globe.
Jason prides himself on his ability to uncover new opportunities and markets with the ability to overcome challenges and surpass goals. " I focus on impeccable service and response time, with strengths in exceeding expectations by anticipating needs."
Jason was raised in North Jersey and has resided in the Allwood section of Clifton for the last three years. Jason is married with two children and on occasion volunteers his time photographing events for the Epilepsy Foundation of New Jersey."My work ethic has always been to own the responsibility of challenges that may present themselves and follow through to achieve one hundred percent successful results," he explains.
Jason can be reached at the office 201-891-0100, cell 973-619-5678, and email jgiordano@tocr.com.
DECEMBER BIRTHDAYS
HAPPY BIRTHDAY TO ... CAROLE TREICH, TOM CRUDELE and CHRISTOPHER TAUSCH, Dec. 3; ROBERT FRAZER and TRISH FRISBIE, Dec. 4; ROSE MORTON, Dec. 7; MADELINE RAPP, Dec. 10; SARAH PAULINO, Dec. 12; DARSHANA GANDHI and SARA QUINONES, Dec. 15; MARIE JANASA, Dec. 17; JENNIFER SWANTON MURRAY, Dec. 18; BARBARA KOHUT, Dec. 19; MARIA ALEXIADES, Dec. 21; SUSAN FAIN, Dec. 22; JANIS FUHRMAN, Dec. 24; JUDY D'AGOSTINO, Dec. 27; GEORGE ALLEN, Dec. 29; KARYN BURRAFATO and JANET BRITTON, Dec. 30. Remember to give each a big shout out ... HAPPY BIRTHDAY TO YOU!
New Agent Training - November/December 2014
9:30 am to 12:30 pm
Location: Administrative Office
300 G Lake Street
Ramsey, NJ 07446
Week 6
| | | | |
| --- | --- | --- | --- |
| Date | Class Name | Description | Instructor |
| 12/22 | On-Line Marketing – Part 2 | Explain what company does for setting up initial profiles and discuss updating personal profiles on luxuryportfolio.com, realtor.com, Zillow, Trulia, Linkedin & Facebook. Requesting reviews by customers for the sites. | Matt O'Connor |
WELCOME MARIA TAESCHLER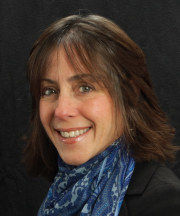 Maria began her real estate career in 1986 as a successful sales associate in Ridgewood, reaching million dollar club status in the first year. She later went on to work in new construction. She has successfully closed 3 projects for a total of 173 units under two builders. Maria has an eye for space, decorating and consulting so the new buyers working to transform "raw" space can create their forever home.
Attracted to the strong local brand supported by national and global connections through Leading Real Estate Companies of the World, Maria states "The services offered by Terrie and the brokerage that shares her name include comprehensive luxury marketing programs as well as an extensive internet presence to serve both buyers and sellers."
From a more personal perspective, Maria and her family have moved 6 times in 29 years. After graduating with a finance degree from Fairleigh Dickinson University, she settled in Ramsey to raise her family. Maria and husband Dave are active in the community, serving as past secretary and Vice President for the Ramsey Athletic Association. She holds membership in UNICO and is a member of St. Paul's Church.
Returning to the resale market is an exciting opportunity, say Maria. "I can combine my love of design, the experience gained in new construction from the ground up with my 28 year knowledge of the northern Bergen County housing market. I have lived in Bergen County my entire life. I know these neighborhoods intimately . . . Their style, value and vibe, which is always evolving."
Maria may be contacted at 201-788-2321 cell or mtaeschler@tocr.com.
WELCOME DARLENE FELICONIO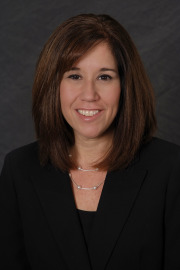 Terrie O'Connor, President of Terrie O'Connor Realtors, is pleased to announce that Darlene Feliconio has joined the Ridgewood group of Terrie O'Connor Realtors.
Darlene earned a Bachelor's degree in Communications with a strong concentration in business from the University of Hartford. Prior to pursuing a career in real estate, Darlene's portfolio includes a diverse and extensive background in business, education and healthcare. In addition, she is an active member of the Special Education Parent Advisory Committee at her son's school.
Being a resident of Northern Bergen County for most of her life Darlene is a valuable resource to share all that New Jersey has to offer. Her strong background and her exceptional people skills provide the foundation for Darlene to provide excellent service to her customers. Darlene believes all clients are special and provides each individual her undivided attention guiding them through the process and assuring a thorough understanding of all available options.
Whether buying or selling, Darlene Feliconio is dedicated to putting her clients first and being there for them every step of the way, from beginning to end.
Darlene Feliconio can be reached at Terrie O'Connor Realtors, Ridgewood at (201) 445-4554, on her cell at (201) 280-1836, or dfeliconio@tocr.com.
WELCOME VIRGINIA A. SALESE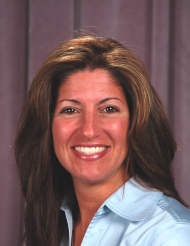 Terrie O'Connor, President of Terrie O'Connor Realtors is pleased to announce that Virginia A. Salese has joined the Kinnelon Group.
Virginia has been a licensed Realtor for 13 years, selling real estate throughout the entire Morris County area. Prior to joining Terrie O'Connor Realtors, Virginia was Vice President of Human Resources for Realogy Corporation, a global leader in real estate franchising. After ten years at Realogy, Virginia left the corporate world to start her own recruiting business, RM Staffing Associates, which has been a thriving business for the past six years. Her entrepreneurial skills transfer well into her real estate career allowing her to focus on her client's long term needs while still managing every detail of the transaction for them.
Though Virginia enjoys working with clients in all price points, her success over the last two years has been in the luxury market representing both buyers and sellers.
Virginia is a graduate of Montclair State University with a BA in Business Management. She is a lifelong resident of Kinnelon and is extremely familiar with the area.
Virginia A. Salese can be reached at Terrie O'Connor Realtors, Kinnelon at 973-838-0100 Ext. 266, or on her cell at 973-715-7474 or email vsalese@tocr.com.
WELCOME LISA BURKE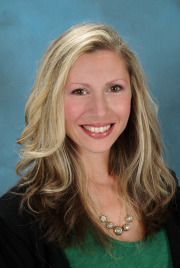 Terrie O' Connor, President of Terrie O'Connor Realtors, is pleased to announce that Lisa Burke has joined the Allendale Group.
Lisa holds a Masters degree in Elementary Reading and has enjoyed 15 years teaching Kindergarten and Middle School math. She is also a certified ballet teacher and spent over 20 years preparing choreography for high school plays.
"As a teacher, I found it very fulfilling to help others," Lisa explains. "Through this experience, I developed confidence with my interpersonal skills which I bring to my work at Terrie O'Connor."
Lisa has both talent and passion for design. Her skills are implemented in helping clients prepare their home for sale as well as recognize potential in properties to own. She has exceptional knowledge of the financial steps involved in successful real estate transactions and uses this to guide her clients every step of the way through the process.
Lisa grew up in North Bergen, lived in Edgewater, and recently moved to Allendale with her husband and two young children.
Lisa can be reached at the office 201-825-0500 ext. 33 , 201-424-7295 cell, email lburke@tocr.com.
WELCOME WENDI FRANCIS-SEELIN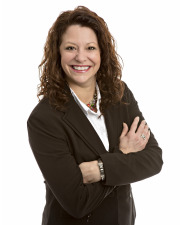 Terrie O'Connor, President of Terrie O'Connor Realtors, is pleased to announce that Wendi Francis-Seelin has joined the firm's Saddle River office.
Wendi has lived in Bergen County for over 20 years. Married to her husband, Brett, for 17 years and owning her own business has afforded her the opportunity to raise a son and daughter in desirable Northern Bergen County and be involved in the community of Ramsey for the past 13 years. She donates her time to help run a middle school ski club and volunteers as a chairperson on several committees.
Licensed in 2013, Wendi knows that happy customers make for many referrals. She prides herself on being current on information and working hard to be knowledgeable and informed of the many opportunities for buyers, sellers or renters looking for property in NY or NJ, either residential or commercial. "Whether buying or selling property, it can be one of the most important investments a client will make." Wendi is a full time Real Estate professional licensed in both New Jersey and New York. Wendi Seelin may be reached at 551-427-3064 (cell) or wseelin@tocr.com.