Welcome to the TOCR Intranet Homepage!
WELCOME WENDY GUNN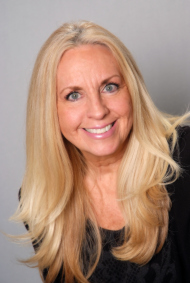 Wendy Gunn has joined the Ridgewood Group as a sales associate. Wendy has had a successful 25-year career in the Private Banking/Wealth Management industry, where she was honored with many awards that included sales competition and client retention and the attainment of set goals. Her customer relation skills and experience afford her a genuine ability to connect with people that benefit her as a real estate agent. She is a good listener and has a keen insight to her customer's needs. "I am caring and honest in every transaction. I have been told many times that I relieve my client from any stress by making sure their needs are taken care of," she said.
Wendy has been a lifetime resident of Ridgewood and is very familiar with the surrounding area. She is very involved in Community Meals (Meals on Wheels) in Ridgewood where she serves on the executive board of directors, the fundraising committee, and helps deliver meals. Wendy is passionate about this cause, "Our goal is to end Senior hunger in America by 2020."
In her free time, Wendy enjoys the arts, traveling, people, music, nature, and reading.
Wendy can be reached in the office at (201) 445-4554 ext 67, by cell (201) 574-6979, and via email wagunn@tocr.com.
DECEMBER BIRTHDAYS
HAPPY BIRTHDAY TO ... LESLIE CORREN, Dec. 1; THOMAS CRUDELE and CAROLE TREICH, Dec. 3; ROBERT FRASER and TRISH FRISBIE, Dec. 4; ROSE MORTON, Dec. 7; MADELINE RAPP, Dec. 10; SARAH PAULINO, Dec. 12; DARSHANA GANDHI and SARA QUINONES, Dec. 15; MARIE JANASA and ELAINE MENEVE, Dec. 17; JENNIFER SWANTON MURRAY, Dec. 18; BARBARA KOHUT, Dec. 19; MARIA ALEXIADES, Dec. 21; SUSAN FAIN, Dec. 22; CAROL IRONSON and JANIS FUHRMAN, Dec. 24; JUDITH D'AGOSTINO, Dec. 27; GEORGE ALLEN, Dec. 29; JANET BRITTON and KARYN BURRAFATO, Dec. 30. Remember to give each a big shout out - HAPPY BIRTHDAY TO YOU!!!
WELCOME CONNIE CIRIGLIANO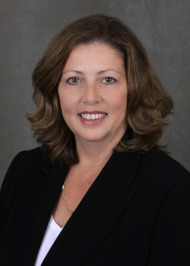 Terrie O' Connor, President of Terrie O' Connor Realtors, is pleased to announce that Concetta "Connie" V. Cirigliano has joined the Kinnelon group.
Connie has over 25 years of extensive sales and marketing experience that affords her a competitive edge in the real estate industry. Most of Connie's experience is in the Aviation Industry, where she studied and became a Commercial Pilot and Flight Instructor. She transferred those skills to a career as Director of Marketing for an aircraft charter and management company where she gained extensive business knowledge.
Her experience also includes managing many real estate properties and rentals. She is also a volunteer for AARP and is a Certified Tax Preparer for their Tax Aide Program. Connie is married with two children. She is originally from Secaucus and has lived in Kinnelon for the past nine years.
Whether buying or selling, Connie looks forward to helping all her clients at Terrie O'Connor Realtors, Kinnelon. She can be reached at the office at 973-838-0100 Ext. 255, on her cell at 973-865-0798, or email, ccirigliano@tocr.com.
WELCOME HOWAIDA OSMAN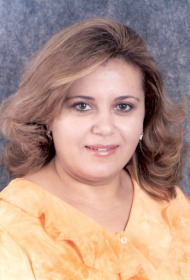 Terrie O'Connor, President of Terrie O'Connor Realtors, is pleased to announce that Howaida Osman has joined the Kinnelon group.
Howaida has been a licensed Realtor since 1997. She enjoys helping people and has developed many long term friendships from her interactions with others. She's been told that the real estate industry is a great fit for her vibrant and enthusiastic personality. "I find that details make all the difference," she explains. "I am extremely detail oriented and prioritize my focus on my client's short and long term goals."
Howaida also has a BA in Accounting and has succeeded as a banker since college.
She lives in Wayne with her daughter and is very familiar with the surrounding area.
She can be reached at the office at 973-838-0100 Ext. 249, on her cell at 973-495-4821 or email, hosman@tocr.com.
WELCOME SHELLEY SOLARI-MAGALA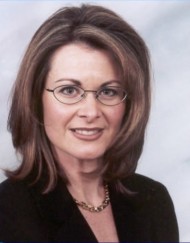 Terrie O' Connor, President of Terrie O'Connor Realtors, is pleased to announce that Shelley Solari-Magala has joined the Saddle River Group.
Shelley has 15 years experience as a Marketing Manager in the mortgage and banking industry. In 2011, she was honored with a recognition by New Jersey Monthly in its selection of "New Jersey 2011 Mortgage Professionals." Shelley credits her great success as a mortgage professional to her belief in providing her customers with the highest level of integrity and honesty. "For 15 years, I have assisted many individuals throughout the New Jersey area achieve their dream of home ownership," she says. "Their trust in me was was the most important element throughout the home buying process. I look forward to bringing the same principals to my real estate clients. The real estate business is all about making people feel comfortable and forming a relationship." This extensive experience, as well as her knowledge of the appraisal process, affords her a valuable perspective as a real estate agent. "I am able to anticipate my client's needs and help prepare them for the financial process of the real estate transaction."
Shelley's ties to the area include the landmark Solari's restaurant, opened by her grandfather in 1934 and later run by her father and brother until the business was sold less than a year ago. Shelley enjoyed connecting with customers in the restaurant and brings her natural people skills to her role as an agent. Shelley lived in Washington Township for over twenty years and now resides in New Milford with her husband, Glenn, and her three stepdaughters.
Shelley can be reached at 201- 934-4900 (office), 201-970-7603 (cell), and smagala@tocr.com.
WELCOME KATHY AMERES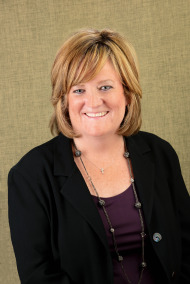 Terrie O' Connor, President of Terrie O'Connor Realtors, is pleased to announce that Kathleen McCue Ameres has joined the Saddle River Group.
Kathleen is excited to join the team. She holds a bachelor's degree in Business and an Associates degree in Marketing. Combined, these two fields of study give her incredible knowledge in best practices for selling real estate. She is a business professional with extensive experience coordinating customer service activities and initiatives in the electronics industry.
"During my 24 years of service at Sony Electronics I demonstrated leadership, inventory management, and achieved sales to help improve the overall goals for the company as a whole," she said. "I have always treated each and every customer I dealt with as an individual and by far exceeded their expectations."
As a real estate agent I will bring many professional contributions to the table. "Customer Service, Sales, and Sales Support were my top positions at Sony Electronics, because of this exemplary experience I displayed in these areas. I plan to use my "go get them" personality to help my real estate clients find their perfect home."
Kathleen's skill sets and talent belong in working with all types of individuals. Twenty-three years of working at Sony and interacting with customers on a daily basis has helped her develop excellent people skills. She also offers exceptional computer skills for researching the specific needs of each individual requirements in their future home.
Kathleen is very enthusiastic about bringing her people skills to the real estate industry. She is always willing to offer assistance and to utilize her professional demeanor to achieve results for internal and external customers. "My mantra has always been to put clients before my needs and go over and above to put that smile on their faces. I connect well with people, approach assignments with a sense of pride, and have great follow up skills. My goal is to help my clients and do whatever it takes to make their experience enjoyable."
Kathleen grew up in Ramsey and has resided in Society Hill in Mahwah for the past 25 years. She is still active in both communities and volunteers at St. Paul's Church in Ramsey, and "The Depot" in Midland Park where all profits benefit the Children's Aid and Family Services of Ridgewood. Her husband is a member of the Knights of Columbus and volunteers for OEM in Ramsey.
Kathleen McCue Ameres is licensed as Kathleen A. Ameres. She can be reached in the office 201-934-4900, cell 201-407-4888, email kameres@tocr.com.
WELCOME JAN RICHER TOMS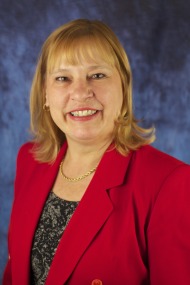 Terrie O'Connor, President of Terrie O'Connor Realtors, is pleased to announce that Jan Richer Toms has joined the firm and will be working out of the Saddle River office.
Jan has been a full time Realtor in New Jersey for 23 years. Longtime local resident, she lived for a period of time in Canada. When she returned to the States, she achieved recognition in NJAR Circle of Excellence for many years. She is both the daughter and daughter-in-law of well-respected local builders. This gives her a unique insight when working with her buyers and sellers. Now paired with Steve Toms, her husband and fellow real estate agent, Jan enjoys consulting with her clients as they explore the northern New Jersey region. "I was immediately attracted to the strengths of the Terrie O'Connor marketing program. Their internet presence is diverse and widespread which ensures the inventory is seen by the widest pool of consumers," Jan notes.
Married to Steve, they are parents to three grown daughters who attended local schools. They are active in the Waldwick American Legion where Jan holds the position of Vice President of Ladies Auxiliary. Single handed, they have solicited for the "One Box...One Soldier" program, having sent over 2200 boxes out to the troops presently serving overseas. This is a cause to which they both continue to be devoted.
Jan may be contacted at Terrie O'Connor Realtors at 201-934-4900, her cell at 201-519-8269, or email her at jtoms@tocr.com
Put Jan and her construction experience to work for you!