Welcome to the TOCR Intranet Homepage!
WELCOME MARIELLE GIUDICE
M
arielle is a graduate of Villanova University, where she earned a Bachelor of Science degree in Business Administration, with a major in Marketing and a minor in Finance. For more than 10 years, she performed various Operational Risk and reporting roles at Morgan Stanley in NYC. In 2013, she was promoted to Vice President after successfully managing and growing the Americas Regulatory Reporting team and function. Most recently, she managed a specialized internal audit team for the Head of Firm Operational Risk Management.
Marielle's successful career in Finance can be attributed to her strong work ethic, her ability to multi-task, her extensive IT proficiencies and her significant organizational skills. She works well with others and her interpersonal skills enabled her to build an effective network with her clients and team. She maintains and enhances relationships by proving she is not only trustworthy and loyal, but able to bring any task to a successful conclusion. She is hardworking, organized and above all, extremely responsive to her client's needs.
Although the financial world paved the way for her successful business career, Marielle's true passion has always been real estate. Her immediate family members all hold NY real estate sales or broker licenses and most recently she assisted with several real estate projects in East Hampton, NY. She and her husband also own multiple properties in the Bergen/ Passaic area. After encouraging several friends to make the move from the city to Bergen County, as well as assisting them in finding a place to raise their families, Marielle decided to pursue real estate full time.
Marielle has lived in Bergen County for over six years and now resides in Wyckoff with her husband and young daughter. She has finally found the place to call home and wants to help you do the same! Marielle looks forward to working with you and can be reached at the Wyckoff Group of Terrie O'Conner Realtors 201-891-0100, her cell 917-572- 9066, or email mgiudice@tocr.com
FEBRUARY BIRTHDAYS
HAPPY BIRTHDAY TO ... RODGER PARKER and JAMES VIELDHOUSE, Feb. 3; PAT EGAN, BARBARA RIPSTON, and ROY SIMPADIAN, Feb. 4; MARY STANIEWICZ, Feb. 5; GIA YOUMANS, STAN BAUER, and JAY PIRO, Feb. 7; JONATHAN BUSHMAN, Feb. 8; BILL LITTLE, Feb. 10; NICKIE LISELLA, GERI WILSON, and DORIT CHISHINSKY, Feb. 11; EILEEN SCISCOE, Feb. 12; SCOTT FENTON, Feb. 12; JOANNE McANDREWS, Feb. 14; LISA RACCUGLIA, Feb. 16; MATTHEW MANNION, MICHELLE BAO-LU, and PATTI DE PHILLIPS, Feb. 17; DEE DEE KONTOLEON, Feb. 18; HOWAIDA OSMAN and PEGGY MAHONEY, Feb. 20; BEATRIC GOUDEY and TRACY LIU, Feb. 21; RENEE HEIT, Feb. 23; SEAN FARLEY, MIA STERN, and LAURIN STEIGER, Feb. 25; DIANE KERESTER-MAROTTA and JOANNE PAPPICCO, Feb. 26; NOREEN DOMINGUEZ, Feb. 27; TERRIE O'CONNOR and PAMELA GUZMAN, Feb. 28. Remember to give each a big shout out ... HAPPPY BIRTHDAY TO YOU!
WELCOME MARIANA RENNA
Terrie O'Connor, President of Terrie O'Connor Realtors, is pleased to announce that Mariana Renna has joined the Wyckoff group as a Sales Associate.
Mariana was born in Brazil and has lived in North Jersey for 25 years. Mariana worked in retail management and customer service for the last 18 years. She most recently worked as the evening shift leader at Whole Foods Market in Ridgewood, a job she thoroughly enjoys and has been doing for 12 years. She holds a BA in Psychology from William Paterson University.
Mariana has been married for 10 years, and has 2 wonderful boys ages 7 and 9. She has resided in Hawthorne for the last 10 years. Mariana serves as a member of SEPAC (Special Education Parent Advisory Committee) and is an active member of the PTO. She has also been a class parent for the last 4 years.
Mariana is extremely dedicated and passionate when it comes to her clients. "My clients can expect honesty, thoroughness and loyalty." Mariana looks forward to putting her many years of customer service experience to work for her clients at Terrie O'Connor Realtors, Wyckoff.
Mariana Renna can be reached at Terrie O'Connor Realtors, Wyckoff at 201-891-0100 or on her cell at 201-873-4204.
WELCOME KAREN ESTUPINAN
Terrie O'Connor, President of Terrie O'Connor Realtors, is pleased to announce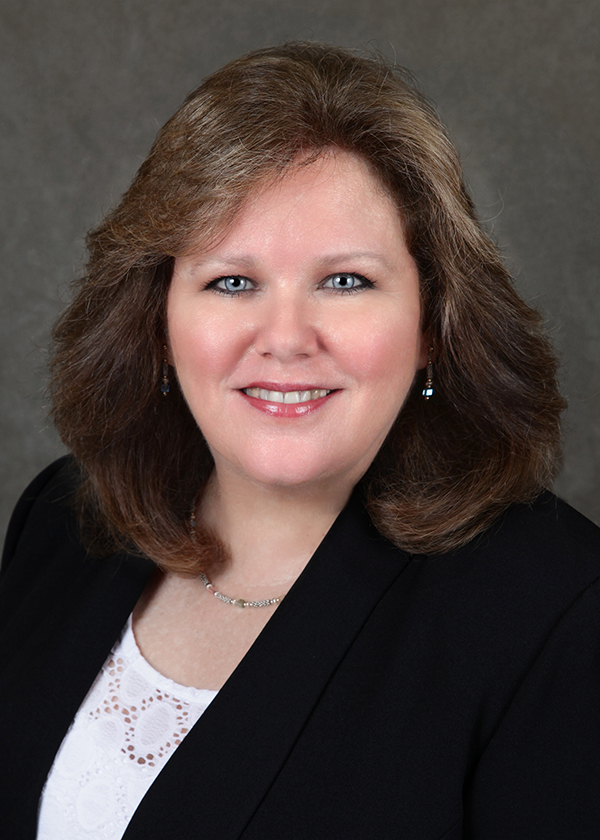 that Karen Estupinan has joined the Upper Saddle River group of Terrie O'Connor Realtors as a Sales Associate.
Karen holds a BS in Accounting from Montclair State University. Prior to working in real estate, she worked twelve years in the Title Insurance industry. This experience gave her good insight into the real estate closing process. In addition, she owned her own accounting/consulting business for fifteen years. She saved thousands of dollars for her clients by meticulously monitoring their expenses and recommending various approaches to improve their bottom line. Karen hopes to utilize this level of due diligence to help her clients maximize their buying/selling experience.
Karen is a thorough researcher, very detail oriented and a patient listener. It's important for her to have a good understanding of what her client is searching for. She provides the energy and enthusiasm to see that through. This will put the client in the ultimate position for achieving their dream of buying or selling a home.
On a personal front, Karen has been a resident of River Vale for 23 years. She grew up in Queens, NY. She and her husband have been married for almost 30 years and have three beautiful children. Karen served on the River Vale PTA for almost 15 years. Besides serving on numerous committees, she was the Treasurer for four years. One of Karen's biggest accomplishments was directing the "Journey on Saturday" program for 13 years. This scholastic enrichment program consisted of bringing specialized courses to over 500 hundred students during a six week school break period. Karen also voluntarily taught religious education to children for over ten years at our Lady of Mercy Church.
"Buying and selling a home is an emotional monumental experience for families. As a homeowner for 30 years, I understand what questions need to be addressed about houses. As a mother and active community member, I clearly appreciate the dynamics of good schools and strong communities. Having been a resident and business owner in Bergen County, I can offer advice on a wide variety of concerns that a client may have about these neighborhoods. My proficiency on details and my tenacity for getting a client the best possible deal, along with my business experience offers the client a one stop shopping approach, where their buying/selling experience can be maximized!"
Karen Estupinan can be reached at Terrie O'Connor Realtors, Upper Saddle River, NJ 201-327-7100 or on her cell phone 201-925-6155.
New Agent Training - Jan/Feb 2016
9:30am - 12:30pm
Location: Corportae Training Center
300G Lake Street
Ramsey, NJ 07446

Week 3
Date
Class Name
Description
Instructor
2/8

Understanding Social Networking - Online Marketing – Part 1

Understanding social networking and utilizing online marketing technology including Facebook, Twitter, Pinterest, Instagram.
Zach Lisella
CMA – Part 2
Pricing/Consulting sellers on market values/Negotiating
Judy Pisani
2/9
GO ON INSPECTION
2/10
Listing Presentation
How to develop a listing presentation, present marketing options (print and online), demonstrate LBX
Madeline Rapp
2/11
Taking a Listing
Review listing paperwork (using dotLoop), assembling your folder, assigning your LBX to your listing, demo text rider - reinforce listing presentation - defensible file
Madeline Rapp
2/12
GO ON INSPECTION
Week 4
Date
Class Name
Description
Instructor
2/15
PRESIDENT'S DAY - NO CLASS
2/16
GO ON INSPECTION
2/17
Wrap-up Session
Conclusion of contracts and leases. Demonstration of online fill able forms using dotLoop.
Madeline Rapp
2/18
Contracts
Filling out the contract, contract checklist & procedures, Negotiating with buyers and sellers
Lois Fitzpatrick
2/19
GO ON INSPECTION
Week 6
Date
Class Name
Description
Instructor
2/22
Rental Listing/Leases/Credit Reports
Review paperwork for processing a residential lease
Nickie Lisella
Introduction to Relocation
The relocation department and the processing of internet leads.
Susan Browne/Lisa Glattman
2/23
GO ON INSPECTION
2/24
Enhancing Your Listing Presentation
How to develop a listing presentation, present marketing options (print and online), demonstrate LBX
Chris Tausch
DotLoop Workshop
Learn to use our paperless online system for transactions.
Matt O'Connor & Chris Tausch
Week 5
| | | | |
| --- | --- | --- | --- |
| Date | Class Name | Description | Instructor |
| 2/29 | On-Line Marketing - Part 2 | Explain what company does for setting up initial profiles and discuss updating personal profiles on luxuryportfolio.com, realtor.com, Zillow, Trulia, Linkedin & Facebook. Requesting reviews by customers for the sites. | Matt O'Connor |
WELCOME ANDREW PARISE
Terrie O'Connor, President of Terrie O'Connor Realtors, is pleased to announce that Andrew Parise has joined the Allendale group. 

Andrew has lived in Bergen County, primarily in Allendale, for the past twenty years. He is a graduate of Northern Highlands Regional High School and Fairleigh Dickinson University, where he played baseball throughout college.
Andrew prides himself on a career built from the strong relationships he has formed with his clients. He most recently worked in NYC as a project manager and has worked as a baseball instructor in Wyckoff for close to ten years. He has also acted in several film and TV projects.
Andrew enjoys providing his clients with the guidance and care needed during the personal process of their real estate transaction.
Andrew Parise can be reached at Terrie O'Connor Realtors, Allendale at 201-825-0500, on his cell at 201-320-2196, or at aparise@tocr.com.
WELCOME JOY WENBERG
Terrie O'Connor, President of Terrie O'Connor Realtors, is pleased to announce that Joy M. Wenberg has joined the Upper Saddle River group as a Sales Associate.
Joy brings a great deal of customer service and negotiation experience to Terrie O'Connor Realtors. Joy previously worked in the insurance industry, negotiating claim settlements and drafting coverage proposals for her customers. She holds a degree in management from Purdue University.
Joy and her family relocated to Upper Saddle River two years ago. Joy is involved in the community as an Associate Trustee of the Upper Saddle River Educational Foundation and assists with the spring musical at Cavallini Middle School. She has a son attending Cavallini, and a son recently graduated from Northern Highlands Regional High School.
Relocating sparked Joy's interest in a real estate career. "Moving can be an exciting, yet challenging time for families. I hope that my personal insight combined with my professional expertise will benefit my customers in their real estate matters."
Joy Wenberg can be reached at Terrie O'Connor Realtors Upper Saddle River office 201-327-7100, by cell 201-312-7252, or email jwenberg@tocr.com
JANUARY QUESTION OF THE MONTH!
JANUARY QUESTION OF THE MONTH:
"To avoid tax, the famous Las Vegas Strip for the most part is not located in the city of Las Vegas. What city is it in?"
Answer is: Paradise
JANUARY BIRTHDAYS
HAPPY BIRTHDAY TO ... ANTHONY TREZZA, Jan. 1; JUSTIN PASTORE, Jan. 4; JOYCE ALBERT and MARSHA DEMAREST, Jan. 6; LOUIS SPINA and JUDY MINKUS, Jan. 8; JAN RICHER TOMS, Jan. 9; JEFF JACOBSEN, Jan. 10; DENISE RYAN; Jan. 13; IRA BLUT, Jan. 14; HOUDA KESILYAS and ROBERT FUHRMAN, Jan. 15; ZACH LISELLA, Jan. 16; CONNIE CIRIGLIANO, Jan. 19; AMY WERNER, Jan. 21; BRIAN GALLAGHER, Jan. 22; KAREN CANTONE, Jan. 24; PETER SACHS, WALTER SULLIVAN, and DONNA MARABELLO, Jan. 25; VIRGINIA SALESE, ELEANOR COLLINS, and DARIA GALBO-BALLARD, Jan. 26; ROSE MOTIUK, Jan. 27; EILEEN WARBRICK, Jan. 28; ANN DILONARDO and ANGIE GARCIA, Jan. 29; MARY MILANESI, Jan. 31. Remember to give each a big shout out ... HAPPY BIRTHDAY TO YOU!
WELCOME MARGARET "PEGGY" MAHONEY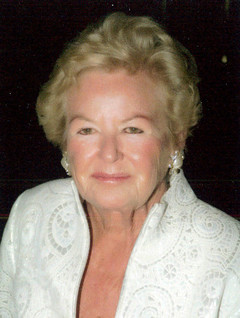 Terrie O'Connor, President of Terrie O'Connor Realtors, is pleased to announce that Margaret "Peggy" Mahoney has joined the company's Saddle River office as a sales associate.
Peggy has been a licensed Realtor in the Northern Bergen County area since 1986. With more than 30 years experience in real estate, Peggy has twice earned the highly distinguished "Realtor of the Year" award. Peggy has also earned specialized designations in Fair Housing and Antique Homes.
Peggy attributes her success to "always being honest and forthright with her customers" in each real estate transaction, whether she's representing the buyer or the seller. Peggy was attracted to Terrie O'Connor Realtors for its longevity in the business, dominant market share and reputation for treating all clients as friends.
Peggy earned a BA from Marymount College in Tarrytown, NY and an MA in education from Manhattanville College in Purchase, NY. After graduation, Peggy taught elementary school in Scarsdale, NY and in London, England. Her 8 years in education is proof of her dedication and commitment to helping others.
For more than 30 years, Peggy has lived in Upper Saddle River with her husband, David, and their two daughters. She has been an active member of her community and even chaired the very first Designer Showhouse of Bergen County, supporting Hackensack University Medical Center. Today, Peggy has traveled extensively with her husband and enjoys spending time with her four beautiful grandchildren. In addition, Peggy is currently on the New Jersey Supreme Court Board of Arbitrators.
Peggy is proud to be part of Terrie O'Connor Realtors' Saddle River family, and she looks forward to helping her clients find the perfect place to call "Home".
Margaret "Peggy" Mahoney can be reached at 201-280-1859 (cell), 201-934-4900 (office) or at pmahoney@tocr.com.