Welcome to the TOCR Intranet Homepage!
Introducing LoLo
What is LoLo? LoLo = Local Business Supporting Local Businesses. This is a program that enables you to send your clients local gifts each month via email and text message, creating meaningful touchpoints and generating more referrals and repeat business for you. Each gift is unique and geographically relevant so your client receives a gift from a local business in our local area. It is never a discount...always a free gift! The gifts are sent from your email address and all interactions are tracked for you on a personal dashboard.
We will be rolling out the program in July. Please mark your calendar to attend one of these webinars being hosted in your office:
Tuesday, May 22 at 10 a.m.
Tuesday, June 5 at 10 a.m.

Please be prepared: it will be important that your clients be in our Boston Logic system for you to take advantage of the program so update your list now to be ready for this great new offering! To receive a text, we will need your client's cell number in addition to their email address!
MAY BIRTHDAY'S
Shout out to all those celebrating birthday's during the beautiful month of May!!!!
May 1-Howard Koval; May 2-Catherine Kasprak; May 3-Lois Fitzpatrick and Marge Fiore; May 4-Judy Pisani, Ella Goykhman and Joan Read; May 5-Monika Martucci and Bret Michael Anthony; May 6-Arthur Shattuck; May 7-Liz Gallagher; May 8-Shan-Shan Yam; May 10-Matt O'Connor and Maria Taeschler; May 11-Timothy Gordon; May 12-Elena Rozman; May 14-Jodi Monro; May 16-Lauren Sacks, Terri Savelli, Kevin Sgambati and Stephen Cimis; May 18-Klara Volencova and Ann Guglielmelli; May 20-Debra Tortora and Marilyn Adair; May 22-Kathy Divak, Andrew Gisonna and Laurie Gertz; May 24-Ann Williams. Mike Basso and Diana Frankel; May 25-Lorilei Gnech-Loughnane; May 27-Paul Giblin; May 28-Elizabeth Newell; May 30-Mark Divak and Maria Hoyt; May 31-Patricia Draper
Sending love and well wishes for a very Happy Birthday!!
WELCOME STEPHANIE TENG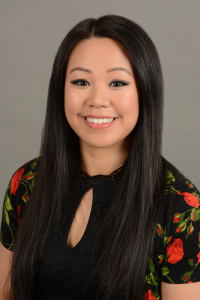 Terrie O'Connor, President of Terrie O'Connor Realtors, is pleased to announce that Stephanie Teng has joined the Saddle River group as a sales associate.
Stephanie became interested in real estate after watching her mother's successful career in Taiwan real estate. She likes the independence and flexibility that a real estate career offers. "I also absolutely love helping families find the home of their dreams," she says. Stephanie's clients appreciate her energy, optimism and reliability.
Stephanie grew up in Mendham and currently lives in Garnerville, NY. She attended Morristown-Beard School and Bergen Community College. She spends time volunteering at her church and local soup kitchen and enjoys kickboxing, painting, traveling and exploring new restaurants. She is also fluent in Mandarin Chinese.
Stephanie may be reached at the Terrie O'Connor office in Saddle River at 201-934-4900 or on her cell at 973-879-6125. You may also email her at steng@tocr.com.
WELCOME JOANN TURILLI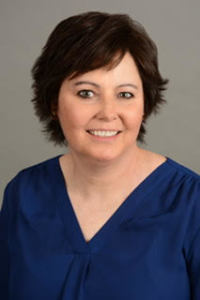 JoAnn Turilli's interest in real estate began at the age of twenty-five when she purchased her first condominium. Since then, she's been a seller, buyer, tenant and landlord. "It's always been an exciting, rewarding experience," says JoAnn.
"I love the joy and freedom of owning my own home."
JoAnn is focused on providing caring, honest and responsive service while addressing individual needs. While always
acting in the best interest of her clients, she will guide them through the process and provide a high quality, personalized,
professional experience.
JoAnn has been a resident of Bergen County since 2006 and currently lives in Mahwah. She grew up nearby in Pearl River, New York. She holds a Bachelor Degree in Accounting and a Masters Degree in Multi-Cultural Education. JoAnn holds teaching certifications in the following areas: elementary education with a math extension (grades 7-9), grades 7-12 business education and grades k-12 blind and visually impaired.
In addition to real estate, she is a tutor and mentor for "at risk" students and participates in the cleaning and maintenance of hiking trails. During her spare time, she enjoys hiking, yoga and Pilates, as well as decorating and staging homes.
JoAnn can be reached at the Terrie O'Connor office in Upper Saddle River at 201-327-7100 or on her cell at 845-633-0604. You can also email her at jturilli@tocr.com
May 2018 Client ENewsletter Question Of The Month
The May 2018 Client ENewsletter Question of the Month asks where the longest boardwalk in the world is located. The answer is Atlantic City!
Welcome LaQuandra Martin!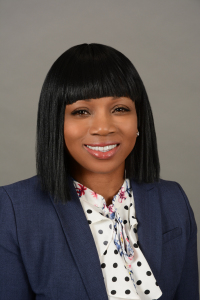 Terrie O'Connor, President of Terrie O'Connor Realtors is pleased to announce that LaQuandra Martin has joined the Ridgewood Group as a Sales Associate.
After a successful career that included sales and customer service -- as well as other positions -- LaQuandra Martin decided to pursue a career in real estate. In addition to the flexibility, she loves being part of people's home buying and selling experience. Prior to real estate, she was a customer service representative for more than twenty years and worked as a management trainee, lead trainer for quality assurance and led a team of twenty employees.
"I understand the importance of developing relationships with clients as well as fellow agents," says LaQuandra. "I want to become my clients' trusted advisor, by assisting them in making the best decisions possible when it comes to either selling their home or purchasing a new one."
LaQuandra spends a majority of her time with her two young daughters who are involved in swimming and gymnastics. She also serves on the PTA at their school. She relocated to Bergen County in 2012 from Rockland County, New York, where she spent most of her life.
LaQuandra can be reached at the Terrie O'Connor office in Ridgewood at 201-445-4554, on her cell at 201-805-3997 or email her at laquandram@tocr.com.
WELCOME PATRICIA A. JAHNKE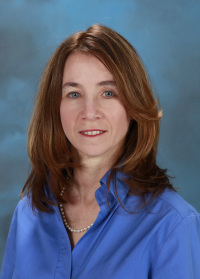 Terrie O'Connor, President of Terrie O'Connor Realtors, is pleased to announce that Patricia A. Jahnke has joined the Allendale group as a sales associate.
Patricia "Trish" Jahnke is looking forward to her time with the Terrie O'Connor team and the opportunity to work with many different personalities. "I love the ever changing and fast paced environment of real estate," she says.
Trish received her bachelor's degree in Marketing from Montclair State University. She is also a certified computer programmer and has a teacher's certificate. She is married with two sons and has lived in Waldwick for nearly two decades.
Trish can be reached at the Terrie O'Connor office in Allendale at 201-825-0500 or on her cell at 201-370-0635. You can also email her at pjahnke@tocr.com.