Welcome to the TOCR Intranet Homepage!
WELCOME SUZANNE PAPKE
Terrie O' Connor, President of Terrie O'Connor Realtors, is pleased to announce that Suzanne Papke is part of the Upper Saddle River Group.
Suzanne has joined Terrie O'Connor following a 20+ year career in Professional sales and marketing for IBM and IBM Business Partners. She also has degrees in International Relations and Psychology and holds a Masters in Public Policy and two teaching certifications. With a passion for real estate and staging, Suzanne brings her professional skills to market homes, negotiate sales contracts and provide smooth business transactions to both buyers and sellers.
"I understand the challenges facing families today who will be making their first purchase, moving up, or downsizing," she explains. "I enjoy helping people manage all of the elements which are critical to making good home choices and sound investments."
Suzanne has six children and 11 grandchildren. She has lived in Northern Bergen County and Tuxedo New York for 30 years and is versed in all the area has to offer. An avid golfer and skier, and nature enthusiast, she feels that we have an incredible lifestyle to offer to all.
Suzanne can be reached at the Upper Saddle River Office: 201- 327-7100, Home 845-753-5903, Cell 914-830-9115, or email; spapke@tocr.com
WELCOME CAITLIN PICCIRILLO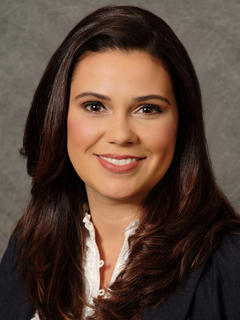 Terrie O'Connor, President of Terrie O'Connor Realtors, is pleased to announce that Caitlin Piccirillo has joined the Wyckoff group as a Sales Associate.
Caitlin holds a Bachelor of Fine Arts from NYU's Tisch School of the Arts. She spent five years in Human Resources at Apollo Management, a premier alternative asset manager in New York City. Her responsibilities ran the gamut of employee activity from performance management to benefits to recruitment and global relocations.
Caitlin's transition to real estate is a natural fit. Similarly to helping employees reach their career goals, Caitlin knows that her talents easily translate to helping families meet their lifestyle goals. She is a proven business woman and sees real estate as a perfect opportunity to keep one foot in the competitive world of business while simultaneously helping families buy and sell their most personal asset.
Caitlin lives in Wayne with her husband and their little boy. She enjoys spending time with her family and being active in her faith. Most recently, she led a pre-cana retreat at St. Francis de Sales parish.
Caitlin Piccirillo can be reached at Terrie O'Connor Realtors, Wyckoff at 201-891-0100 or on her cell at 718-406-3842. Her email address is cpiccirillo@tocr.com.
New Agent Training - Nov/Dec 2015
9:30 am to 12:30 pm
Administrative Office
300G Lake Street
Ramsey, NJ 07446
Week 4
| | | | |
| --- | --- | --- | --- |
| Date | Class Name | Description | Instructor |
| 11/30 | Enhancing Your Listing Presentation | Using smartphones, tablets and laptops to work more efficiently and to enhance your presentations. Using YouTube videos in presentations and demonstration of QR Codes and Mobile CardCast. | Chris Tausch |
| | DotLoop Workshop | Learn to use our paperless online system for transactions. | Matt O'Connor & Chris Tausch |
Week 5
Date
Class Name
Description
Instructor
12/7
Contracts
Filling out the contract, contract checklist & procedures, Negotiating with buyers and sellers
Lois Fitzpatrick
12/8
GO ON INSPECTION
12/9
Rental Listing/Leases/Credit Reports
Review paperwork for processing a residential lease
Nickie Lisella
Introduction to Relocation
The relocation department and the processing of internet leads.
Susan Browne/Lisa Glattman
12/10
Wrap-up Session
Conclusion of contracts and leases. Demonstration of online fill able forms using dotLoop.
Madeline Rapp
12/11
On-Line Marketing – Part 2
Explain what company does for setting up initial profiles and discuss updating personal profiles on luxuryportfolio.com, realtor.com, Zillow, Trulia, Linkedin & Facebook. Requesting reviews by customers for the sites.
Matt O'Connor
WELCOME MARINA RIZAS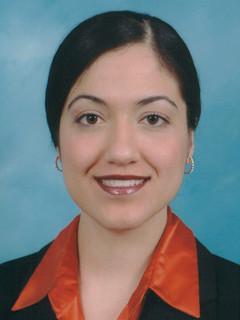 Terrie O'Connor, President of Terrie O'Connor Realtors, is pleased to announce that Marina Rizas has joined the Upper Saddle River Group.
Marina is a respected realtor who has worked in the Saddle River Valley for almost 20 years and is dually licensed as a Broker Sales Associate in New Jersey and New York.
Marina retains a broad spectrum of knowledge of the real estate industry and trends spanning nearly two decades. She has extensive knowledge of Bergen County. Her strong administrative and marketing background complement her expert negotiation skills and afford her clients exceptional representation.
"I serve my clients through all phases of a transaction with patience and personalized attention." she explains. "Honesty, authenticity and ingenuity are the integral part of my professionalism."
Marina grew up in Eastern Bergen County and has resided in Hackensack since 2002. She is a Fordham University graduate, with a degree in Finance and Accounting. Marina is fluent in Greek.
Marina can be reached at the office 201-327-7100, on her cell 201-906-2256, or by email: mrizas@tocr.com.
WELCOME HEATHER SCHULMAN
Terrie O' Connor, President of Terrie O'Connor Realtors, is pleased to announce that Heather Schulman has joined the Upper Saddle River Group.
Heather earned a BS from Syracuse University after graduating Northern Highlands High School. She has an extensive sales background and a true understanding of the local, regional, and national real estate market. In particular, her sales experience in the garment district has afforded her a high level of knowledge and hands-on skills in the practice of negotiation.
"I sold to mass market, dealt directly with buyers and their product teams. Price negotiation was part of the daily routine," she explains.
Clients commend her for her patience, follow-through, and excellent organizational skills. "I look forward to bringing these skills to my real estate clients."
Most recently, Heather has enjoyed volunteering at many of her children's school events.
Heather has resided in Bergen County for over 25 years and is very familiar with the area.
Heather can be reached at the office: 201-327-7100, on her cell 201-787-3500, or by email hschulman@tocr.com.
NOVEMBER BIRTHDAYS
HAPPY BIRTHDAY TO ... FRANK KING, Nov. 1; MARIA ROTHSCHILD, ALIDA REYES, and WANDA DESIMONE, Nov. 6; COLLEEN FITZPATRICK TABATNECK and CELIA RIGGIO, Nov. 8; JOAN STATHAKIS, Nov. 9; ROSEMARIE GOUDEY, Nov. 11; JANE GERRITY and MICHELE WICHMANN, Nov. 12; GEORGE SONG, Nov. 14; WENDI FRANCIS-SEELIN and CAROL INSERRA, Nov. 17; MEGAN BANTA, Nov. 18; GINA STEELE, Nov. 20; DAVID DECKER, Nov. 22; GINA BAJIC and LYNNE WEXLER, Nov. 23; SIBIA MATHEW, Nov. 24; MARIS BRINKMANN and JASON GIODANO, Nov. 25; MELINDA COBAN, Nov. 30. Remember to give each a big shout out ... HAPPY BIRTHDAY TO YOU!
Monthly Newsletter
Our November Client Newsletter "The TOCR Insider" is out now and will include the question of the month. "What is the estimated value of the White House?"
The answer is $110 Million
WELCOME VICKY KALKAY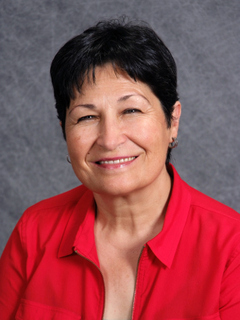 Terrie O'Connor, President of Terrie O'Connor Realtors, is pleased to announce that Vicky Kalkay* has joined the Ridgewood Group as a Sales Associate.
Vicky holds a BS degree in chemistry and minor in economics. She is the co-owner of a family owned contracting company and also previously worked for 3M. Vicky is a volunteer for Habitat for Humanity, member of the Lions Clubs International, NAHB (National Association of Home Builders) and the Elmwood Park Chamber of Commerce. Vicky is fluent in Turkish.
Her experience in the construction industry and passion for interior decorating, landscaping and home staging will benefit her clients tremendously.
Vicky has resided in Fair Lawn with her husband and two children since 1986 and is very familiar with Fair Lawn, Glen Rock, Ridgewood and the surrounding towns. Vicky Kalkay can be reached at Terrie O'Connor Realtors, Ridgewood Office at 201 445-4554, on her cell at 201 280-2198 or vkalkay@tocr.com.
*Licensed as Vicdan Kalkay
WELCOME Jennifer Zdanowicz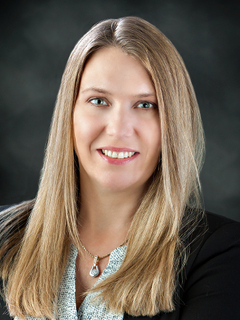 Terri O'Connor, President of Terrie O'Connor Realtors, is pleased to announce that Jennifer "Jenn" Zdanowicz has joined the company's Saddle River office as a full time sales associate.
Jennifer grew up in South Florida and began working at the age of 13 in the family retail business. She has always had an interest in real estate. Jennifer assisted her father, a former commercial real estate broker, in overseeing the development of Palm Beach County and the Florida Keys. Jennifer also assisted in the design and construction of several family homes and businesses.
Jennifer has a social science and special education background. Her 10 years of work in special education in Mahwah and Park Ridge is proof of her dedication and commitment to helping others.
"My experience in teaching and sales is instrumental in providing personal and professional service to each of my clients," states Jennifer. "That, combined with the local and global marketing resources of Terrie O'Connor Realtors, is invaluable in helping my clients navigate today's ever changing real estate market."
Jennifer has been a Bergen County resident for over 18 years and has spent the last 12 years living in Park Ridge with her husband and three children. She is active in her community and continues to volunteer with the public schools and youth sports programs.
Jennifer is proud to be part of Terrie O'Connor Realtors' Saddle River family and she looks forward to helping her clients find the perfect place to call "Home".
Jennifer "Jenn" Zdanowicz can be reached at 201-835-0075 or at jzdanowicz@tocr.com.
WELCOME JAY PIRO
Terrie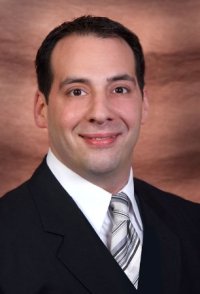 O'Connor, President of Terrie O'Connor Realtors, is pleased to announce that Jay Piro has joined the firm's Saddle River Office.
Jay Richard Piro was raised in Nutley NJ, attended Wyoming Seminary Preparatory Academy in Kingston PA graduating in 1991. He then went on to study film at the Tisch School of Film Art at New York University, eventually graduating with a Bachelor of Science degree in Speech/Oration Communications. Jay was awarded many prestigious accolades including; Fulbright Scholarship, Rhodes Scholarship invitee, Summa Cum Laude honors, Founder's Day Award for Academic excellence, and was one of the founding members of the NYU chapter of the National Communications Honor Society.
His community work consists of memberships in various civic, networking, and charitable organizations: Lion's Club of America, UNICO, 3rd Degree Master Free Mason, Third Half Club, Community board of directors Pasckack Community Bank.
Jay's professional career was spent selling commercial and residential real estate for over 10 years, having been raised in construction and real estate his entire life. Jay's awards in the real estate profession include 4 year Bronze or higher NJAR, 7 out of 10 years with ReMax executive club to 100 club. His professional designation include: Short Sale listing and purchase certified, luxury home market sales certification, commercial leasing and purchase certified, 1031 exchange, NNN Net and Absolute Net property expertise, Medical and Professional sale and purchase expertise.
Jay prides himself on working with customers that appreciate both his lifelong construction experience, as well as his now almost 11 years of retail real estate sales experience.
Jay can be reached on his cell phone at 917-602-1342 or via email at jpiro@tocr.com .
Monthly Newsletter
Our November Client Newsletter "The TOCR Insider" is out now and will include the question of the month. "What is the estimated value of the White House?"
The answer is $110 Million