Welcome to the TOCR Intranet Homepage!
JULY BIRTHDAYS
HAPPY BIRTHDAY TO ... MARK THOMAS, July 2; JUDY SHIN, July 5; MARYANNE CONNAUGHTON, July 7; MARIA REPOLE, July 9; KATHY PLATT, July 10; RAINIE GARDENIER, July 11; DAVID LOMBARD and BARBARA KUIKEN, July 13; JULIA PRISCO and CHRISTINE CARLSEN, July 14; NORA RITTER, July 17; LYNN CLARK, July 18; LENNI PURITZ and LILY VOSOUGH, July 19; MARIA BARAN and CATHERINE BERTOCCI, July 20; SUZANNE PAPKE and PATRICIA RIBAUDO, July 21; ROBERT SPINELLA and JEFF VANDER MOLEN, July 23; AIMEE NEWSHAM-DeMELIA, July 25; FRED KETABCHI, DIANA LEUNG and DONNA O'NEILL, July 27; and ERICA SALK, July 30. Remember to give each a big shout out ... HAPPY BIRTHDAY TO YOU!
New Agent Training - July/August 2015
9:30 am to 12:30 pm
Location: Administrative Office
300 G Lake Street
Ramsey, NJ 07446
Week 1
Date
Class Name
Description
Instructor
7/6
Welcome to Terrie O'Connor Realtors!
New Agent Orientation – Orientation to TOCR technology/intranet
Matt O'Connor
7/7
GO ON INSPECTION
7/8
Customer Relationship Management
Setting up a process for managing customer/client lists etc.
Creating a spreadsheet and using Label-O-Matic. Introduce Farming & Prospecting techniques.
Chris Tausch
Part 1 – 30/60/90 Day Success Plan
Using the TOCR Daily Action Plan
Nickie Lisella
7/9
Office Procedures
Chapters 1-4 & Uptime Procedures for all agents. Up to speed on office procedures ie; how to check out a LBX, installing your LBX, ordering a sign, order name riders, sign permits
Nickie Lisella
7/10
GO ON INSPECTION
Week 2
Date
Class Name
Description
Instructor
7/13
Working with Buyers
How to conduct an open house - what to bring, procedures for 2 people hosting an open house. Identifying buyers wants/needs/options, previewing properties prior to showing
Shane Walters
Introduction to financial qualifying
Understanding how to qualify a buyer
HomeBridge Financial Services
7/14
GO ON INSPECTION
7/15

Understanding Social Networking - Online Marketing – Part 1

Understanding social networking and utilizing online marketing technology including Facebook, Twitter, Pinterest, Instagram.
Zach Lisella
DotLoop Workshop
Learn to use our paperless online system for transactions.
Matt O'Connor & Chris Tausch
7/16
CMA – Part 1
Selecting comps, understanding why specific comps are chosen, how to identify the best comps.
Pat DeMilia
Introduction to TookitCMA
Barbara Ripston
7/17
GO ON INSPECTION
Week 3
Date
Class Name
Description
Instructor
7/20
Listing Presentation
How to develop a listing presentation, present marketing options (print and online), demonstrate LBX
Madeline Rapp
7/21
GO ON INSPECTION
7/22
Taking a Listing
Review listing paperwork, assembling your folder, assigning your LBX to your listing, demo text rider - reinforce listing presentation - defensible file
Madeline Rapp
7/23
Enhancing Your Listing Presentation
Using smartphones, tablets and laptops to work more efficiently and to enhance your presentations. Using YouTube videos in presentations and demonstration of QR Codes and Mobile CardCast.
Chris Tausch
7/24
GO ON INSPECTION
Week 4
Date
Class Name
Description
Instructor
7/27
Contracts
Filling out the contract, contract checklist & procedures, Negotiating with buyers and sellers
Lois Fitzpatrick
7/28
GO ON INSPECTION
7/29

Rental Listing/Leases/Credit Reports

Review paperwork for processing a residential lease
Nickie Lisella

Introduction to Relocation

The relocation department and the processing of internet leads.
Susan Browne/Lisa Glattman
7/30
CMA – Part 2
Pricing/Consulting sellers on market values/Negotiating
Judy Pisani
7/31
GO ON INSPECTION
Week 5
Date
Class Name
Description
Instructor
8/3
Wrap-up Session
Conclusion of contracts and leases. Demonstration of online fill able forms.
Madeline Rapp
8/4
GO ON INSPECTION
8/5

On-Line Marketing – Part 2

Explain what company does for setting up initial profiles and discuss updating personal profiles on luxuryportfolio.com, realtor.com, Zillow, Trulia, Linkedin & Facebook. Requesting reviews by customers for the sites.
Matt O'Connor
WELCOME CAROL ROSE VOLPE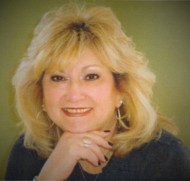 Terrie O'Connor President of Terrie O'Connor Realtors, is pleased to announce that Ramsey resident Carol Rose Volpe has joined the Upper Saddle River group.
Carol Rose brings over 25 years of experience as a Realtor serving Northern New Jersey. She began her career as an office administrator and went on to earn her real estate license, continuing to work for the same Northern Bergen County real estate company for over twenty years. Through the years, Carol Rose earned a spot in the Million Dollar Club and was often a top salesperson. She has pursued continued education within the field, earning the prestigious CRS (Certified Relocation Specialist) and SRES (Senior Real Estate Specialist) designations.
Carol Rose is affiliated with the NJMLS, the GSMLS and the National and New Jersey Associations of Realtors. She is a member of the Ramsey Chamber of Commerce where she has volunteered for "A Taste of Ramsey" and Ramsey Day.
Originally from Woodland Park, Carol Rose has resided in Ramsey for over thirty years. She is married with two adult children and one grandchild. Carol Rose is very knowledgeable about the Northern Bergen County area. Her expertise, friendly personality and compassion set her apart and have earned Carol Rose many repeated referrals throughout her career. She looks forward to joining the Terrie O'Connor Realtors team.
Carol Rose Volpe can be reached at: Upper Saddle River Office 201-327-7100 Ext 158, Cell 201-788-3747 or email: crvolpe@tocr.com.
WELCOME TERRY MEESE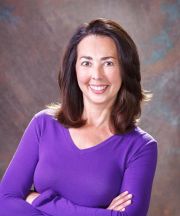 Terrie O' Connor, President of Terrie O'Connor Realtors, is pleased to announce that Theresa "Terry" Meese has joined the Wyckoff Group.
Terry has been a Bergen County resident for over 25 years and has spent the last 18 of those years living in Franklin Lakes with her husband, Greg, a real estate development attorney.
After graduating from Columbia University, where she studied Literature and Middle East History, Terry worked in Human Resources where she was responsible for recruiting and retaining candidates. This experience helped her develop strong interpersonal skills and become an effective negotiator. While taking time off to raise her two children and volunteer at school, she also managed five home renovation projects, gaining invaluable experience in the construction trades.
Terry is a two-term President of the Shadow Lake Club in Franklin Lakes and continues to serve on the Board of Trustees. Additionally, she is a member of the Franklin Lakes Community Emergency Response Team.
Terry is excited to share her enthusiasm and experience with both sellers and purchasers of real estate.
Terry can be reached at the office: 201-891-0100 Ext 250, cell 201-819-5763, tmeese@tocr.com.
JUNE BIRTHDAYS
HAPPY BIRTHDAY TO ... MICHELE GRIMSTAD and ELLEN FARLEY, June 1; DOREEN SPINELLA, June 2; MARY DAMSTROM, KAREN FOX and DIANE COOKSON, June 4; KEN KOVIS, June 5; GAY GUMERICH, June 6; PATRICK 'BUD' O'HAGAN, June 8; KAREN FUSARO and DEBRA McDERMOTT, June 9; BARBARA SUTO, STEPHANIE LUCREZIA, LUCIA JOB, JENNIFER FEELEY, SUSAN AZARMAN, and SUZANNE HAMERSMA, June 10; JANICE HERNANDEZ, June 13; JULIANA SULLIVAN and AIMEE FISCHLER-COHEN, June 14; BETTY WICKERT, June 15; SUSAN CURRAN and JANET MANISCALCO, June 18; DON MARNER, June 19; HENRY CANNON, PAULA ROYAK and EVE WINTER, June 20; CAROLYN BAUM and CATHY WARNET, June 21, CHRISTOPHER SWEERUS, June 25; and KRISTINE KEHOE, June 29. Remember to give each a big shout out .. HAPPY BIRTHDAY TO YOU!
WELCOME JOSEPH & VERENA PIPARO
Terrie O'Connor,
President of Terrie O'Connor Realtors, is pleased to announce that Joseph and Verena Piparo have joined the company's Saddle River office. Together they make a strong real estate team, able to meet the needs of those buying, selling, renting or relocating.
Joseph and Verena are both graduates of Montclair State University. Joseph has a BA in teaching as well as a Master's degree in Administration and Supervision. He also has experience working with members of local planning and zoning boards. Verena, fluent in Spanish, holds a Bachelor of Arts in teaching and a Master's degree in education. Currently teaching in Special Education, she is active in her community and has traveled extensively.
As a life-long residents of Bergen County, they are well aware of the strong town services, stellar schools and attraction of living locally. "These town services and excellent schools provide the strong value of our local real estate markets. We also chose to raise our family here."
You may reach Joe and Verena at the Saddle River office at 201-934-4900
or, Joe may be reached at: jpiparo@tocr.com or cell at 201-463-6298
Verena may be reached at: vpiparo@tocr.com or cell at 201-835-4605
WELCOME GAYJONE CARROLL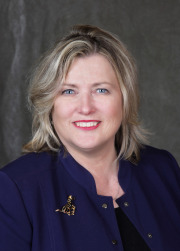 Terrie O'Connor, President of Terrie O'Connor Realtors, is pleased to announce that Gayjone Carroll has joined the Ramsey group of Terrie O'Connor Realtors.
Gayjone has been a full-time realtor serving Northern Bergen and Rockland counties since 1987. She has been a consistent member of the multi-million dollar real estate club since 1989 and was a part of the Ambassador Club and President's Club at her previous company.
Gayjone's success in the real estate business can be attributed to the repeated business and referrals from her many satisfied clients. In fact, Gayjone helped four generations of several families with their real estate needs. Her ability to listen, knowledge of the current inventory and willingness to go the extra mile for her clients are the keys to her success. The excellent reputation of Terrie O'Connor Realtors and the attention to detail that the firm gives to its clients were deciding factors that led to Gayjone to the company.
Gayjone has two adult children and one grandchild. She has lived in Mahwah for eleven years. Gayjone is a registered nurse and a graduate of the Englewood School of Nursing. She volunteers for the American Heart Association and American Cancer Society.
Gayjone Carroll is very pleased to be a part of Terrie O'Connor Realtors, Ramsey. She can be reached at (201) 934-0600, x23, or email gcarroll@tocr.com.