Welcome to the TOCR Intranet Homepage!
Welcome JAY RAWITZ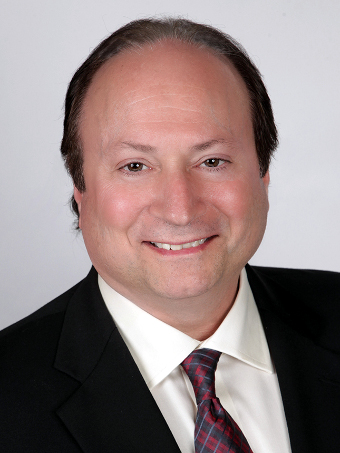 Terrie O'Connor, President of Terrie O'Connor Realtors, is pleased to announce that Jay Rawitz has joined the Ramsey group as a Sales Associate.
Prior to receiving his Real Estate license, Jay spent the previous thirty two plus years working in the Telecommunications industry. In his position as a Sales Engineer, Jay provided consultative technical support to his assigned sales account managers and customers by listening to their challenges and concerns and delivering solutions. Jay has always prided himself in being honest and delivering on his commitments, qualities which he carries over into his real estate career.
Jay graduated from Boston University with a Bachelor's degree in Electrical Engineering. He grew up in Paramus and has been a Mahwah resident for the past 25 years. Jay enjoys riding his motorcycle and practicing the drums. He is also a licensed Private Pilot.
You can reach Jay at the Ramsey Office at 201-934-0600 x66, on his cell at 201-995-7521 or by email at jrawitz@tocr.com
Hone Your Skills!
In September, TOCR will be offering a series of "Skills Workshops" here in the Corporate Learning Center to further hone your expertise. Register through our development calendar for any or all of these great classes:
Wed., Sept. 7 10-11 a.m. - DotLoop Tips
Wed., Sept. 7 11-12 noon - Toolkit CMA
Tues., Sept. 13 6-7:30 p.m. - Listing Presentation
Tues., Sept. 14 2:30-4 p.m. - Nuts & Bolts of Lead Generation
Thurs., Sept. 22 6-7:30 p.m. - Working with Buyers
Thurs., Sept. 29 10-11:30 a.m. - Pricing It Right
NEW ADDITION: Wed., Oct. 5 10-11 a.m. - "How to Use Luxury Portfolio to Build Your Business"
Welcome New Staff!
The Allendale office welcomes new office administrator, Alisha Cornett. Alisha comes to us with 8 years of past administrative experience and a strong background in sales.
Alisha lives in Hawthorne and her mom, Carol is a sales associate with our Wyckoff office.
Please join us in welcoming Alisha to the TOCR family!
WELCOME JAMES HALLINAN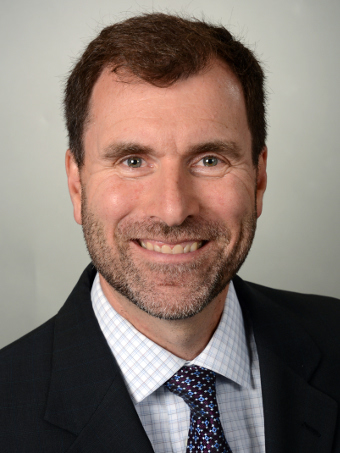 Terrie O'Connor, President of Terrie O'Connor Realtors, is pleased to announce that Jim Hallinan has joined the Upper Saddle River group as a Sales Associate.
Jim has spent twenty years in corporate sales and has owned and operated JTH Interior painting for the past eleven years. His business is a success thanks to continuous repeat customers and referrals. Jim's clients describe him as trustworthy, responsible and always available for them – traits he carries over into his real estate career.
Jim is a Fordham University graduate and has been a member of the Mahwah Regional Chamber of Commerce for more than a decade. In the past, he has coached Mahwah girls basketball and volleyball. Jim lives with his wife of 24 years, Laura, and their daughter, Bridget, who attends Syracuse Univeristy.
You can reach Jim at the Upper Saddle River Office at 201-327-7100, on his cell at 201-675-4509 or by email at jhallinan@tocr.com
AUGUST BIRTHDAYS
HAPPY BIRTHDAY TO ... DENNIS CONTI, Aug. 1; CLAUDIA SANCHEZ, Aug. 4; ALFREDA MANNING, Aug. 6; KIRA JOHNSON, Aug. 10; HEATHER SCHULMAN, Aug. 11; PEGGIE BRESLIN and SARAH SCHWEIZER, Aug. 12; TERESA BRAUNWORTH and PATRICIA FLORES, Aug. 14; JAY RAWITZ, Aug. 15; WENDY HERZON, Aug. 16; TOM O'CONNOR and NANCY JANUSZ, Aug. 17; ANESTIS HARALAMBIDIS and VICDAN KALKAY, Aug. 18; KATHERINE HALLMAN, Aug. 20; CHARLOTTE RAMSEY and LOUISE JENNEE, Aug. 24; MIMI WILSON, DALIA YOMTOBIAN and CAROL ROSE VOLPE, Aug. 25; NANCY BIELEN and KYLE BLAKE, Aug. 26; PATRICIA MONAHAN and MARYJANE TARABOCCHIA, Aug. 27; HEATHER CLARK, Aug. 29; and MAUREEN SGAMBATI Aug. 31. Remember to give each a big shout out ... HAPPY BIRTHDAY TO YOU!
Terrie O'Connor Realtors Real Estate School Offers New Broker's Licensing Courses!
Have you ever considered getting your real estate Broker's License? Here's your chance to take all three courses at one time … or individually in a convenient, comfortable setting. The Terrie O'Connor Realtors Real Estate School is located at the corner of Lake Street and Route 17 North in Ramsey. You can get your hours in and still be close to your business!
The entire licensing classroom schedule is divided into 3 separate courses:
1 - Broker's General course-90 hours covering licensing, listing agreements, financing and more
2 - Ethics & Agency course - 30 hours covering agency relationships, conflicts of interest, ethical obligations and more
3 - Office Management course - 30 hours covering supervision and training, environmental concerns, escrow accounts and more
Our school will begin with the 90-hour Broker's General course on Monday, September 12, 2016, meeting Mondays and Thursdays from 8 am - 12 noon and Saturdays from 8 am - 3 pm. The second and third courses will begin immediately following.
Take all three courses for $895 or select just the course you need to complete your education at $495 for the 90-hour course and $250 for each 30 hour course.
Please note: To qualify to sit for the N.J. Broker's License, you must:
* Have a high school education or its equivalency
* Be 18 years of age or older
* Successfully complete the pre-licensure education courses as outlined above
* Have been continually licensed and employed on a full-time basis, meaning at least 40 hours a week on any five of the seven days in the week as a N.J. Real Estate Salesperson for the 3 years immediately preceding the date of application.
To get more information contact Darlene Freidman at 201-327-7300.
Question Of The Month
The August question of the month in the client newsletter asks the question, "Who is the largest landowner in the world?" The answer is: the U.S. Government with a total of 728.8 million acres of land.
NEW AGENT TRAINING SCHEDULE
August 2016 NEW AGENT TRAINING SCHEDULE
9:30am-12:30pm
Corporate Office
300 G Lake Street, Ramsey, NJ
This full course is required for all new agents...but any classes are available to be audited by all TOCR sales associates as a refresher:

Week 4
Mon. 8/22 - No Class
Tues. 8/23 - Go on Inspection
Wed. 8/24- Nickie Lisella - Rental Listing/Leases/Credit Reports
Thurs. 8/25 – Chris Tausch & Matt O'Connor – Setting up and updating personal profiles on luxuryportfolio.com, realtor.com, Zillow, Trulia, Linkedin & Facebook
Fri. 8/26 – Madeline Rapp: Wrap up session; presentation of a completed contract of sale & lease; online fillable forms using Dot Loop – our paperless online system for transactions.
WELCOME KAREN SLAUGHTER
Terrie O'Connor, President of Terrie O'Connor Realtors, is pleased to announce that Karen Slaughter has joined the Ridgewood group as a Sales Associate.
Karen comes from a background in hotel sales, where she honed her customer service and hospitality skills. She also worked in accounting for fifteen years. Karen has always had a passion for real estate and says she "loves the idea of finding her clients a place they can call home". Her honesty and dedication make her a reliable agent who can help you achieve your real estate dreams. She is always willing to go the extra mile to help her clients achieve their goals. Karen admits, "I'm not happy until my clients are."
Karen lives in Hackensack and a proud mother whose son serves in the Navy. She is also a professional manicurist and esthetician. In her free time she enjoys going to the beach, rollerblading and reading.
NEW MONTHLY E-GREETING CARD MAILING
TOCR can now offer a free, automated monthly e-greeting card from you to your Boston Logic database.
Beginning with a September 1 mailing for Labor Day, all your leads and contacts set up on our new "TOCR E-Greeting Card List" will receive a greeting from you on the following occasions:
Labor Day; Fall Back Time Change; Thanksgiving; Winter Season's Greetings; New Year; Valentine's Day; Spring Forward Time Change; Spring; Memorial Day; July 4th; and Happy Summer
To view samples of all the greeting cards, you can go to Boston Logic and click on templates under the "E-Mail Marketing" tab. Once there, search "Greeting".
To sign up for the mailing, you will need to sign your database up for the "TOCR E-Greeting Card List" in Boston Logic. See your office admin. or manager if you need help!
WELCOME NEW STAFF MEMBER
We are pleased to welcome the following new staff member to TOCR:
Lisa Latrenta has joined the Kinnelon office as the new office administrator, replacing Roseann Vadala who is moving to Connecticut. Lisa recently moved back to her home state of NJ from Tennessee where she was an office administrator for a real estate company. Lisa lives in Clifton.
MLS UPDATE
Do you know if you have a profile on NJMLS??
The NJMLS has informed us that very few of our agents have one...and with the new addition of sold data that customers can access showcasing both the listing and selling agent, your profile is important!
Simply go to "user preferences" on the New Jersey MLS site and scroll down to add/modify agent bio.