Welcome to the TOCR Intranet Homepage!
WELCOME GAYJONE CARROLL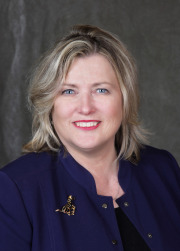 Terrie O'Connor, President of Terrie O'Connor Realtors, is pleased to announce that Gayjone Carroll has joined the Ramsey group of Terrie O'Connor Realtors.
Gayjone has been a full-time realtor serving Northern Bergen and Rockland counties since 1987. She has been a consistent member of the multi-million dollar real estate club since 1989 and was a part of the Ambassador Club and President's Club at her previous company.
Gayjone's success in the real estate business can be attributed to the repeated business and referrals from her many satisfied clients. In fact, Gayjone helped four generations of several families with their real estate needs. Her ability to listen, knowledge of the current inventory and willingness to go the extra mile for her clients are the keys to her success. The excellent reputation of Terrie O'Connor Realtors and the attention to detail that the firm gives to its clients were deciding factors that led to Gayjone to the company.
Gayjone has two adult children and one grandchild. She has lived in Mahwah for eleven years. Gayjone is a registered nurse and a graduate of the Englewood School of Nursing. She volunteers for the American Heart Association and American Cancer Society.
Gayjone Carroll is very pleased to be a part of Terrie O'Connor Realtors, Ramsey. She can be reached at (201) 934-0600, x23, or email gcarroll@tocr.com.
WELCOME MANDY BRINKLEY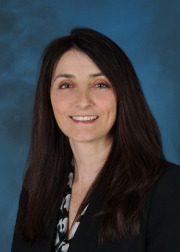 Terrie O' Connor, President of Terrie O'Connor Realtors, is pleased to announce that Mandy Brinkley has joined the Wyckoff Group.
Mandy lived and received her higher education in the UK. She then became a project co-coordinator at a UK Financial Information Service Company where she excelled with strong organizational skills working on complex projects.
Mandy has personal experience moving between countries and states, having lived in the UK, Bermuda, CT, and NJ.
"I know first hand the issues that can arise when moving," she explains. "I look forward to helping my clients find the best ways to deal with these issues."
Through these moves and several home construction and renovation projects, Mandy has also built a valuable network of trusted contractors and contacts.
Mandy is married with two children and has resided in Franklin Lakes for the last 10 years. She volunteers at a children's and women's shelter in Paterson, was also co-coordinator at the local travel soccer club. Also serves on the executive board of her sons PTA school board.
Mandy can be reached at: Office: 201-891-0100 Cell 201-675-7502 Email: mbrinkley@tocr.com.
WELCOME NORA RITTER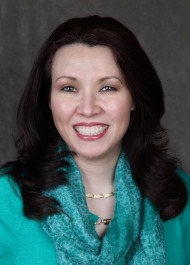 Terrie O' Connor, President of Terrie O'Connor Realtors, is pleased to announce that Nora Ritter has joined the Wyckoff Group.
Nora earned a BFA from the Fashion Institute of Technology specializing in fashion design. For three and a half years she worked as a bridal sales consultant where she gained valuable sales experience and honed her customer relation skills.
While working in the customer service and account management department at United Health Group, Nora was often complemented on her responsive skills and strong attention to detail.
Nora is co-owner and decorator of her own design and staging company, Ritmann Designs. She works with other realtors to stage properties and get them ready for the market.
"I see potential in homes that others do not due to my design and decorating background," she explains. "I am familiar with techniques that help showcase a home in the best possible light."
Nora is a parishioner at St. Anthony's Church in Hawthorne and donates to various schools and local organizations through her Ritmann Designs company. She grew up in Brooklyn and Bogota and now lives in Hawthorne.
Nora can be reached at: Office 201-891-0100 ext 247, cell 201-723-9232, noraritter@tocr.com.
WELCOME THERESA RANAGAN
T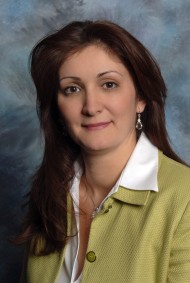 errie O'Connor, president of Terrie O'Connor Realtors, is pleased to announce that Theresa Ranagan has joined the Wyckoff office.
Theresa has 25 years experience in sales and marketing with a proven track record of accomplishments. Her marketing background affords her many advantages when working with a seller. Her sales background gives her an edge when negotiating for both buyers and seller. She's confident that this experience along with her in-depth knowledge of real estate and aggressive marketing plan, will help lead her clients through a stress free experience.
Theresa is often complemented for her dedication, hard work and honesty. "My philosophy is: always treat people as you would like to be treated, with respect and honesty," she explains. "My clients receive customer service far beyond their expectation because their satisfaction equals my success."
Theresa grew up in Fairview and has lived in Oakland for the last 22 years. She is married with two children. She volunteers her time at St. Mary's Church where she teaches children Religious Education.
Theresa can be reached in the office at: 201-891-0100 ext 216, by cell 201-248-0082 and email tranagan@tocr.com
APRIL BIRTHDAYS
HAPPY BIRTHDAY TO ... AMY MARKLIN, April 6; PATRICK O'SULLIVAN, April 8; KATHY VELISCHEK, April 10; SUSAN BROWNE, April 16; SUMMER SANCHEZ, April 17; DANIELLE BRENNAN, April 18; REBECCA FOX and FARZANA KOUSAR, April 20; GWEN RAY, April 23; PATRICIA BLASZKO, April 27; KAREN HOFFMAN and DAVID RITTER, April 28. Remember to give each a big shout out ... HAPPY BIRTHDAY TO YOU!
WELCOME ART MAY
Terri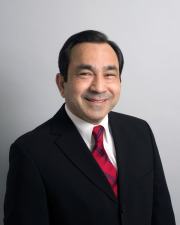 e O' Connor, President of Terrie O'Connor Realtors, is pleased to announce that Art May has joined the Wyckoff Group.
Art earned a BA in Marketing from Rutgers University after attending Bergen Catholic High School. He has over 20 years experience in research and marketing having honed his skills at major magazines such as Good Housekeeping, Women's Day and Family Circle. Along with marketing, Art was also involved in selling advertising space for Pennsylvania and Delaware Tourism, affording him valuable negotiation skills sure to aid him in the real estate industry.
Art is service oriented and understands the importance of researching potential homes based on his client's needs and property value. "I'm a good listener," he explains. "And that can make a huge difference to someone about to sell or buy a home."
"Having an agent with top marketing skills is a huge plus in this ever changing real estate market. Business marketing strategies apply and can have a great effect on results."
Art has resided in Mahwah for the past two years. He grew up in Hasbrouck Heights and lived in Midland Park for 20 years. He is very familiar with the area and gives back to the community by volunteering at the Knights of Columbus and the Cosmos Italian Club.
Art can be reached at the office: 201-891-0100, cell 201-741-5617, artmay@tocr.com.
YPC "MARCH MADNESS" BRACKET CHALLENGE
WELCOME STEVEN KLENK
T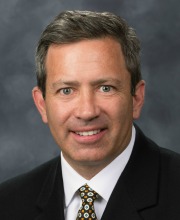 errie O'Connor, President of Terrie O'Connor Realtors, is pleased to announce that Steven Klenk has joined the firm's Saddle River office. Steven joins his wife Blanca as a team with experience in the Saddle River market.
Steven has been passionate about real estate his entire adult life. He brings 25 years of home-building experience to Terrie O'Connor Realtors. His projects have ranged from multi-family town homes to luxury custom homes. His vast custom experience and attention to detail has resulted in the construction of award-winning residences throughout New Jersey. Of eighty-four homes he built in Saddle River, four have been bestowed the Best Custom Home award by the New Jersey Builder's Association. He was named 2014 Best Project Manager of the Year by the Metropolitan Builders & Contractors Association for his development of Saddle River Grand.
Steven is a licensed New Jersey professional engineer with a civil engineering degree from Lehigh University.
Steven is driven to client satisfaction and attributes his real estate success to hard work, loyalty and effective communication.
A lifelong Bergen County resident, Steven lives in Ramsey with his wife and three children.
You can reach Steven at the Saddle River office at (201) 934-9400 or on his cell at (201) 785-1700. You can also contact him via e-mail at sklenk@tocr.com.
WELCOME PAULA ALONSO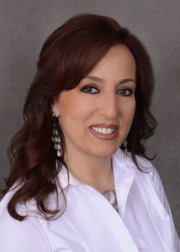 Terrie O'Connor, President of Terrie O'Connor Realtors, is pleased to announce that Paula Alonso has joined the Ramsey group of Terrie O'Connor Realtors.
Paula earned her real state license from the Kovats Real Estate and Insurance School in 2014. She is also a licensed NJ title insurance producer with Insight Title Services, LLC of Lyndhurst, NJ. Paula has over 28 years of legal experience, much of which was in the field of real estate. Paula is also a real estate investor, and has bought many properties to rehabilitate and sell. As a result, Paula is extremely knowledgeable about all aspects of the real estate and construction process. Her background is a tremendous asset to her clients.
Paula has two adult children. She has been a resident of Mahwah for 13 years, and is a graduate of North Bergen High School. Paula is extremely excited to be able to finally pursue passion for real estate while helping others. She is committed to ensuring that service to her clients is smooth and pleasant and to create a long term and continued relationship with her clients for years to come.
Paula Alonso looks forward to becoming a part of the Terrie O'Connor Realtors team. She can be reached at Terrie O'Connor Realtors, Ramsey at (201) 934-0600, x 30, or by email at palonso@tocr.com.
WELCOME LINDA SACCOMANNO
Ter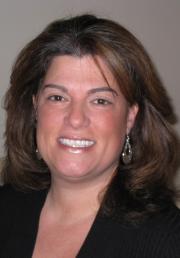 rie O'Connor, President of Terrie O'Connor Realtors, is pleased to have lifelong Kinnelon resident, Linda Saccomanno, as part of the Kinnelon office.
Linda is a 27-year veteran of the real estate business. She began her real estate career in 1988 and was a Top Producer at her previous company. You might say that a love of real estate is in Linda's blood. Linda's passion for real estate began to develop while growing up with a father who was a builder for over 50 years. Linda's brother is also a builder, specializing in new construction, remodeling and rehab design.
Linda has lived in Kinnelon for over 45 years and is extremely knowledgeable about the town and the Northern Corridor area. In her spare time, Linda enjoys cheering on her daughter's traveling basketball and softball teams.
Linda's success in the real estate business can be attributed to her passion, loyalty, trustworthiness and patience. She looks forward to continuing to share her knowledge of Kinnelon and the surrounding towns with her clients at Terrie O'Connor Realtors.
Linda Saccomanno can be reached at Terrie O'Connor Realtors, Kinnelon at (973) 838-0100, Ext. 267, or by cell at (973) 714-1200 or email lsaccomanno@tocr.com.
WELCOME MARSHA DEMAREST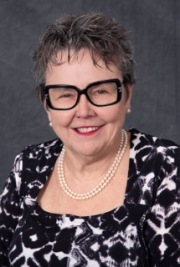 Terrie O' Connor, President of Terrie O'Connor Realtors, is pleased to announce that Marsha Demarest has joined the Upper Saddle River Group.
Marsha attended Drew University and has been serving the Pascack Valley area for over 40 years as one of the owners of Demarest Farms, a local favorite. She has enjoyed business ownership and has been very involved in the customer experience.
"I am a people oriented marketer," she explains. "Having been in a family service business my whole life has taught me the importance of dynamic service. Meeting the client's needs is my priority." She looks forward to applying these same skills in her role as a real estate agent.
Marsha has also lived in the Pascack Valley area since childhood and has a great knowledge of the area. She was raised in Park Ridge and now resides in Hillsdale. She has one son and two grandchildren.
"I interact with so many wonderful people from our community every day and they have become like family to me," she said. "It will be an honor and joy to help people market their homes and find the perfect fit."
Marsha has spent a great deal of her free time giving back to her community as well. She has served on the PTA executive board and on the Board of Trustees of the Hillsdale Library, where she also taught ESL. She was a Cub Scout leader, Treasurer of The Saturday Experience, co-chair of the Relay For Life of Pascack Valley, a member of the Eastern Star, and a volunteer for Meals on Wheels.
Marsha can be reached at the office: 201-327-7100, cell 201-870-2361, mdemarest@tocr.com.
WELCOME DALIA YOMTOBIAN!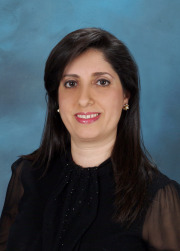 Terrie O'Connor, President of Terrie O'Connor Realtors, is pleased to announce that Dalia Yomtobian has joined the Ridgewood group of Terrie O'Connor Realtors.
Dalia has been a Bergen County resident since 1994. She has been happily married for 20 years and has four children. She is an enthusiastic member of the community and enjoys decorating and remodeling. Moreover, Dalia holds a bachelor's degree in the arts and sciences. As a result, Dalia epitomizes integrity, energy, and hard work into every detail of a real estate transaction.
As a buyer, Dalia knows what qualities are most important in a home. Six years ago Dalia also built her own home. She is very experienced with construction and remodeling. Dalia has also served as a landlord and has done a lot of home decorating and staging. She believes strongly that it is not only her duty to represent her clients to the best of her ability but also to assist them through out every step of the process. Dalia believes that the path to success is honesty and integrity in providing excellent service to buyers and sellers. "To be successful in real estate, you need to put your clients' best interests first."
Dalia Yomtobian looks forward to putting her talents to work for Terrie O'Connor Realtors, Ridgewood. She may be reached at 201-445-4554 or on her cell phone at 201-926-6616.