Welcome to the TOCR Intranet Homepage!
MARCH BIRTHDAYS
HAPPY BIRTHDAY TO ... RICHARD DAUL, Mar. 1; DAPHNE CHOU and MAUREEN NUGENT, Mar. 3; MARY ANN CAREY, Mar. 5; MARIANNE ZARYCHTA, Mar. 6; BARBARA PAGELLA and PAM BONAN, Mar. 7; VICTORIA BALZANO and BLANCA KLENK, Mar. 8; SARAH DRENNAN, Mar. 9; KEVIN BENDEL, CARLA CARFORA and DOTTIE PULEO, Mar. 12; MATTHEW MILETTI-MOORE and MICHELLE WING, Mar. 14; TAMMY ROBERTS, Mar. 15; ROSEANN VADALA and DEBORAH TERHUNE, Mar. 16; HUGH McGRINDER, Mar. 17; DARLENE FELICONIO, Mar. 18; VICTORIA GURUNIAN and KATY O'CONNOR SMIECHOWSKI, Mar. 20; CAROLINE vonGLAHN, Mar. 21; LAURIE O'CONNOR and ROBERT FUNABASHI, Mar. 22; VELA COKLESKI, Mar. 24; STEVEN SCHIAVELLO, Mar. 28; MAUREEN GALLAGHER and ELLEN KIMMERLE, Mar. 30; and ROBERT TENNY, Mar. 31. Remember to give each a big shout out ... HAPPY BIRTHDAY TO YOU!
WELCOME MARTHA E. 'MARTI' ALLEN
Terri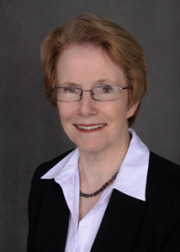 e O'Connor, President of Terrie O'Connor Realtors, is pleased to have Sales Associate, Martha E. "Marti" Allen as part of the Kinnelon office. Marti comes to Terrie O'Connor Realtors after a long career as a corporate software trainer.
Marti was born and raised in Montclair. She lived in Summit, NJ for forty years and currently resides in Highland Lakes. She is married with two grown children and three grandchildren. Marti holds an MA in French Literature from NYU.
In her spare time, Marti has participated in the charity clothing ministry with the Methodist Church she belongs to. She participates in local Women's clubs and is a member of the Association of Women in Data Processing.
Marti prides herself on integrity and a strong work ethic. As a software trainer, Marti learned to listen to her clients' needs and to explain complex concepts with ease. Her interest in homes and decorating and love for working with people have led to a natural progression into real estate.
Whether buying or selling, Marti looks forward to helping her new clients. She can be reached at Terrie O'Connor Realtors, Kinnelon at 973-838-0100, Ext. 268, or on her cell at 908-500-9522 or email mallen@tocr.com
WELCOME EVE WINTER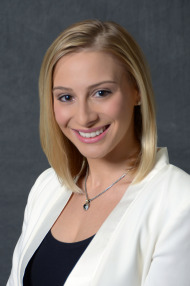 Terrie O' Connor, President of Terrie O' Connor Realtors, is pleased to announce that Eve Winter has joined the Upper Saddle River group.
Eve graduated magna cum laude from Ramapo College where she majored in Political Science and was a member of Golden Key International Honor Society.
Her previous work experience with title insurance provides her with in-depth knowledge of the buying and selling process. This understanding will benefit her real estate clients.
Eve is extremely hard working, efficient and detail oriented. "I do not let things slip between the cracks. I dedicate myself to serving my clients and it is paramount that their questions are answered quickly and to their satisfaction," she explains.
"There is nothing better than seeing new homeowners at the closing table receive the keys to their dream home. Knowing I will be a part of this experience is the best feeling in the world."
Eve was raised in Upper Nyack, New York, and currently resides in Ramsey.
She can be reached at the office 201-327-7100 ext 172, by cell 845-300-9165, or email ewinter@tocr.com.
WELCOME KRISTINE KEHOE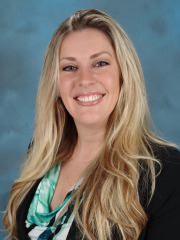 Terrie O'Connor, President of Terrie O'Connor Realtors, is pleased to announce that Kristine Kehoe has joined the Ramsey group of Terrie O'Connor Realtors.
Kristine is originally from Bloomfield, NJ. She spent most of her early life in Florida. Kristine finished high school a year early with an advanced course of study and then went on to graduate from The Corrections Academy in St. Petersburg, FL. While working full time as a civilian in the Pinellas County Sheriff's Office, Kristine earned a degree in Business Management from St. Petersburg College and became a Corrections Officer. For eight years, Kristine worked tirelessly, earning commendations for initiative, enthusiasm, tenacity, dependability and professionalism, qualities that have contributed to her success in all endeavors.
Kristine relocated back to Bergen County in 2009 and has served in various positions in the restaurant industry. She currently resides in North Haledon with her husband, Sean Kehoe. She has most recently served as a multi-unit franchise manager of Red Mango, where her duties include marketing and advertising, hiring and supervision of staff, purchasing, inventory, and training to name a few. Kristine's past success and passion for real estate led her to pursue a career with Terrie O'Connor Realtors.
Kristine knows how important finding the right home is. Her dedication and tireless work ethic are the key to making her clients' dreams come true.
Kristine Kehoe can be reached at Terrie O'Connor Realtors, Ramsey at 201-934-0600, Ext. 12, or email kkehoe@tocr.com.
FEBRUARY BIRTHDAYS
HAPPY BIRTHDAY TO ... BARSIN SADIGHI, RODGER PARKER, and JAMES VIELDHOUSE, Feb. 3; PAT EGAN, BARBARA RIPSTON, and ROY SIMPADIAN, Feb. 4; EILEEN STANIEWICZ, Feb. 5; GIA YOUMANS and STAN BAUER, Feb. 7; BETSEY CAVAGNARO, JONATHAN BUSHMAN, JUDY KONTRIMAITE, and EDWARD RAO, Feb. 8; ADRIANA SEGUAR-ALCARAZ, Feb. 9; WILLIAM LITTLE, Feb. 10; NICKIE LISELLA, GERI WILSON, and DORIT CHISHINSKY, Feb. 11; EILEEN SCISCOE, Feb. 12; SCOTT FENTON, Feb. 13; JOANNE McANDREWS, Feb. 14; LISA RACCUGLIA, Feb. 16; MICHELLE BAO-LU and PATRICIA REYNOLDS DePHILLIPS, Feb. 17; DEE KONTOLEON, Feb. 18; HOWAIDA OSMAN, Feb. 20; BEATRIX GOUDEY and TRACY LIU, Feb. 21; RENEE HEIT, Feb. 23; SEAN FARLEY, MIA STERN, and LAURIN STEIGER, Feb. 25; DIANA KERESTER-MAROTTA and JOANNE PAPPICCO, Feb. 26; NOREEN DOMINGUEZ, Feb. 27; and PAMELA GUZMAN and TERRIE O'CONNOR, Feb. 28. Remember to give each a big shout out ... HAPPY BIRTHDAY TO YOU!
Offices Closed
All TOCR offices are closed for the day. Managers and Admins should be working from home and still be available by cell phone.
WELCOME PATRICIA ALBANESE!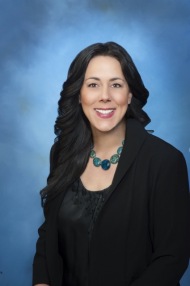 Terrie O'Connor, President of Terrie O'Connor Realtors, is pleased to announce thatPatricia Albanese has joined the Ridgewood group of Terrie O'Connor Realtors.
Patricia was born and raised in Saddle Brook, where she lives today with her husband, a contractor, and their young children. Patricia brings her artistic talent and vision to Terrie O'Connor Realtors. She worked previously in photo retouching and as an artist in the graphics Department at CNBC. Patricia's artistic vision, knowledge of the construction business and proficiency at using online resources to find the perfect home are all tremendous assets to her clients.
Patricia prides herself on her honesty and hard work, qualities that ensure that delivering a top-notch experience to her clients will be of the utmost importance.
Patricia Albanese looks forward to helping her new clients at TOCR make their real estate dreams come true. She can be reached at the Ridgewood Office at 201-445-4554 (office), 201-481-3956 (cell) or palbanese@tocr.com.